news this week is lakers want to
dump older slower broken down but beloved Canadian Steve Nash
. No Surprise there the 2 time MVP and possible first round ballot HOF'er is finally starting to show his age.
Question: How happy are Raptor Fans about Colangelo's "Gretzky fuelled" attempts to land Nash last summer failed with the Kyle Lowry
Plan - "B"
kicking in?
Did the patriot Steve Nash know he was done do us a favour and take lesser money to save us from more Colangelo lunacy?
Steve is smart and knows the base doesn't want another splashy Authentic NBA Jersey with Raptors on the front and some former all-star on the back... the base wants a f*'in winner ... and has waited patiently, faithfully supporting the team hoping for it.
Sadly Nash's contract is rapidly becoming one of the leagues worst with
19M committed over the next 2 years
... Thank Goodness AB (no not bargs the other 7 foot under achiever in Cleveland) is around to occupy the bottom.
That being said I think we are due for some more WHERE are they now... Colangelo style...
Roy Hibbert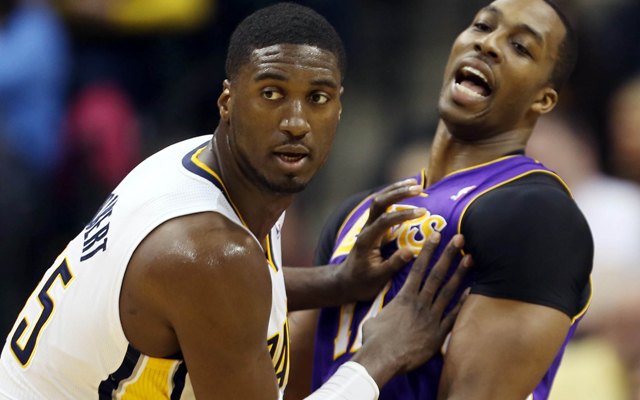 traded so Rap fans could have
41 games with
CLEARLY-BEYOND-HIS-PRIME Jermaine O'Neal.
Roy Hibbert scouting report
... Just huge... Good rebounder... Nice touch around the rim... Works hard... Not explosive, athletic or quick... Has trimmed down and gained a lot of mobility... Good passer for a big man... Has developed into a top center in the NBA.
Hedo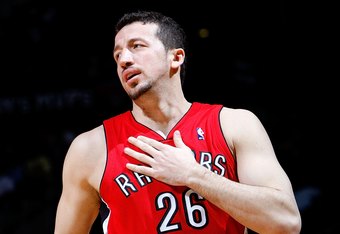 50 mill? like OMG really??? who did not know this was an epic fail waiting to happen?
Opening night Norris Cole crossed the F out of Derrick Rose and I thought wow... this was the dude we all watched carry a key supporting role in 2 heat Championship runs... How did he end up in MIA? ... oh yeah Norris cole was a Raptor first round Draft pick - Colangelo used him as a sweetener to get Jermain O'niel and his ludicrous contract out of town..
Jason Kapono was granted 4
year 24M deal by Rators by Brian Colangelo
and is already over a year removed from a the league. Turns out that without shaq drawing tripple teams and giving him free looks... he is not that much better than the rest of us who go play at community centers and are 6'7.
lastly Andrea Bargniani the individual I hold most responsible for the last 5 years of Raptor Misery.
Is the guy who Brian Colangelo tied his career to... and while it was possible to maybe possibly see why he drafted Bargs ahead of some of his other 2006 brethren .. it is totally damming that Colangelo did not see by year 3 (at most) that Bargs is, although skilled and tall, a perennial negative player and NOT EVEN REMOTELY CLOSE to championship pedigree.