golden inspired me, from a previous thread:
Ujiri's got a plan in the palm of his hand to keep me rolling.
Ujiri's got a plan in the palm of his hand to get me golden.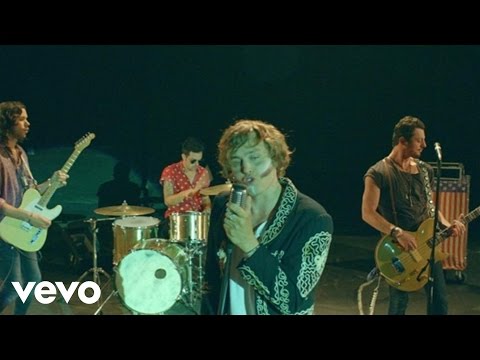 I see the Raptors moving forward with a process that involves a number of elements of these 'models'. There are a number of steps to this model:
2013-15:
STEP 1) The OKC Model (aka TANKING 101):
Hit up the 2014 and 2015 drafts at the top end hoping to luck out with franchise talent. 2014 appears to have a number of franchise changers that may or may not pan out.
STEP 2) The HOUSTON Model (aka HOARDING):
Stock your roster with prospects and extra draft picks while maintaining financial flexibility.
STEP 3) The INDIANA Model (aka PATIENCE 101):
Draft wisely and develop from within (Ross, JV, Acy, future picks). Maintain financial flexibility. Cap space, exceptions, and traded draft picks are not to be used until the core is established.
2015-17:
STEP 4a) The BOSTON Model (aka CASH IN YOUR CHIPS):
Use cap space, your prospects, future picks to bring in established star talent via trade. Key here is already having 2 All-NBA talents on the roster.
STEP 4b) The MIAMI Model (aka PLAYERS UNITE 'CAUSE "WE CAN'T DO IT ON OUR OWN"):
Have a tonne of cap space. Hope Toronto has added some pizzazz (hat tip: ebrian). Hope Drake is still relevant. Hope there is one All-NBA talent who is friends with and respected by other All-NBA talent who is free agent (Love in '15? Durant in '16?)
**CRAZY REALIZATION OF THE DAY TIME: Raptors will have enough cap space in 2015 to sign a max free agent AND in 2016 if the roster included JV's cap hold, 2 top 5 picks from '14 and '15 draft, '15 max free agent signing then in 2016 there would be enough cap space to sign another max free agent. Just throwing it out there**
2017-32:
STEP 5) The SPURS Model (aka PERENNIAL CONTENDER):
With your franchise talent in place led by great coaching, management tweaks the roster each year to compliment the All-NBA talent and be a contender to win year in and year out.
STEP 6) The BROOKLYN Model (aka DRUNKEN SAILOR ON WEEKEND PASS):
The Raptors have the 4th largest NBA market with multi billion dollar corporation ownership. The luxury tax becomes a joke as the Raptors amass a 5 man core of 5 max contracts. (lol)
Anyone arguing for just one model is doomed for failure. Honestly I just had a little bit of fun with the above but even when looking at each 'model' all have elements of others. Relying just on free agency is doomed for failure. Relying on making a huge trade is doomed for failure. Relying on just the draft is doomed for failure. As many others have said it takes a lot of luck to have everything work out and is a combination of finding value contracts, drafting talent in all areas of the draft, obtaining elite talent, and finding the free agents to put you over the top.