And I thought 7 pages was the record. Unless somebody brings up Derozan at the end of the Knicks game thread, it looks like it will top out at 4 pages. Might have only been 3 pages if Jordan Bell hadn't done something stupid. Gotta say...I think I might have seized the opportunity by picking up the new post thread with the last Bulls game. Kind of feel a bit like...
But fear not, other aspiring posters, the teams fighting for their playoff lives are coming for us soon. But first, the Bulls. Last time I said in descending order, that the Mascot Beater was third in talent and that whatever our roster was, we had 5 guys better than any of their non Finnish players. As of their last game, RoLo moved to first on the talent list and they had no Finnish players. It was a "who's who" of who?! Might be tough for even me to put a positive spin on this one. Oh...wait. What? Who's going to be there? That's right...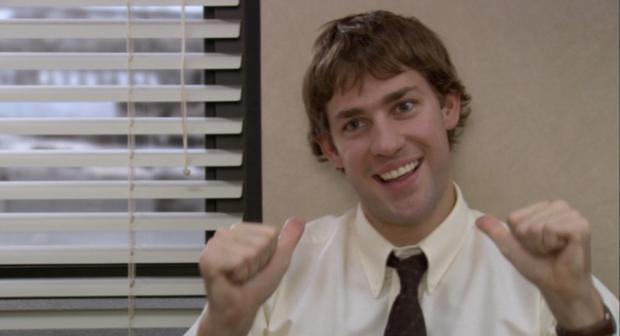 (Just so we're clear, it's me going....not Jim Halpert)
I'll do my best to represent the Republic. Hey Coach Nick...if everyone wants their load managed, sub me in!