It's real! What a year. Aside from the obvious meaning of this success to the Raps, this win also has a ton of meaning to the NBA and to the game itself.
1.
It's the end of a dynasty.
Raps just grabbed it by the horns and never let go. It's the victory of the underrated, the underdog, the one that everyone discounted. The NBA needed that. The sense of inevitability, the "Oh, it's just gonna be the Warriors anyway", all smashed tonight. The NBA was thirsty for that, for someone else other than the Warriors. The Raptors provided that.
2.
Depth Matters.
It's always been about the top-end talent, but the reality is, you can't just have that and cover your ears. This time around it was about the unsung heroes. Both teams had the required elite starters, but the Raptors had FVV and Ibaka, and the Warriors didn't. Basketball showed today it's still a team sport.
3.
Smooth Seas Don't Make Good Sailors.
Raptors were down 0-2 on the ECF, also behind in the second round. That never fazed them. The team took numerous punches through the year and that only made them stronger. Having a team cruise to the playoffs might be fun for some, but it ain't what the game should be about. The parity and competitiveness was there and the Raps prevailed. That is so much more flavourful.
4.
Locker room stability counts.
When you wanna go far, having buddies you can go to war with rather then undermine you makes all the difference. We've seen the Celtics, the Warriors, Philly and others all be distracted by internal strife egos and Prima-Dona fits . Not here. Raps were a down to earth bunch. A group of vets and young guns leaning on each other all the way to end, despite the strains of load management, individual personal struggles, injuries, you name it.
5.
Winning culture wins. Losing on purpose (tanking), loses
. Winning habits will get you somewhere. Raps had several opportunities to tank since 2015. They refused to do it and proceeded to win a championship. Other teams continue to decide to lose on purpose in the hopes for the right draftee , while their young prospects grow/develop on a team used to losing.
6.
Load management wins.
The team simmered Kawhi all season long. A slow-grilled steak cooked to perfection, when everyone at the time wanted to eat a burger right away. Then the man comes, brings a championship home, and gets a finals MVP in the process.
7.
Media eats crow. Kyle Lowry shuts everyone up.
They amount of doubters this team had every step of the way was incredible. From fair-weather fans, to fake fans, to dubious analysts, to biased talking heads, to flat-out irrational haters. They were everywhere. Today they are either grumpy and quiet, or nodding over how elite this team gradually became, the deeper they went into the playoffs.
8.
Internal development worked better than drafted "ready made" packages.
No lottery picks on this team. Highest was 15th. Everyone got to where they are through the grind. No hype, just substance over the years. They were doing the work and putting in the time in different teams throughout the years, but they all congregated here, with that in common. Ain't nobody fawning over them in college or as a rookie. They weren't born great, they chose to
become
great. All of them.
9.
Balanced offence wins
. Morey-ball used to be the thing do. "Don't take anything but 3's and layups". Raptors showed that you can't oversimplify the game like that. Kawhi Leonard used a slew of post up and midrange moves to complement a balanced offence that involved deadly shooters from almost every area of the floor. All post-season long. Centres like Ibaka and Gasol resurged. Coach had the onions to zig when everyone was zagging, to play jazz when everyone wanted to play classical. Now an NBA champion on his first year as a coach.
10.
Resilience is everything.
Never too high, never too low, was what got this team through the playoffs this year. When everyone gave them up for dead, they never got too low. When everyone thought it was already in the bag, they never got too high, and kept their laser focus on the finish line. You don't win a championship if you don't know how to take the punches along the way without having a meltdown. That's what Champions are made of. That's what "it" is. And that's what the Raptors had, and are now the best team in the world.
Below is the team as put up on the first thread of these playoffs, except now updated to reflect what they've just accomplished. Unfortunately that game 1 was a loss to Orlando, but I like to think that was also the spark/turnaround for them to unleash one the most elite defences this league has seen in years (for sure the best D the Warriors faced in the past 5 yrs). So here they are, etched for posterity on the Raptors Republic: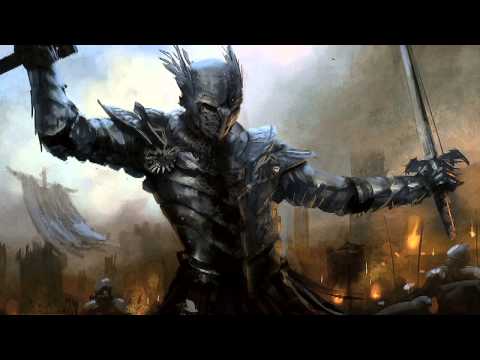 From Philadelphia, Pennsylvania, top 2 in assists in the entire league, Olympic Gold medalist, NBA all star in 2015, 2016, 2017, 2018 and 2019, one of the leading post defenders and charge takers among guards, starting point guard leading the team to its 5th consecutive playoff appearance,
Playoff Hero and 2019 NBA Champion
,
Kyle Lowry.
From North Babylon, New York, second highest 3pt% shooter in the league, top 5 aggregate +/- in the entire league,
2x NBA champion
, NCAA champion, NBA all defensive second team, leading shot blocker among guards,
Daniel Richard Green Jr.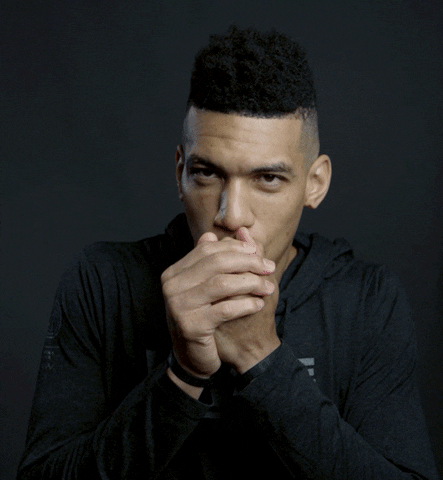 From San Diego, California, second highest ppg in the playoffs,
2x NBA champion, 2x NBA finals MVP
, 3x NBA all-star, 2x All-NBA First team, 2x Defensive Player of the Year, 3x NBA all-defensive team, 1x NBA steals leader, averaging a career high in points and rebounds as a Toronto Raptor,
Kawhi Anthony Leonard.
From Douala, Cameroon, NBA D-League Champion, NBA D-League Finals MVP, 2019 Most Improved Player, 15% improvement in 3pt% from last year to this year, second highest scorer in the team, top 5 in the entire league in aggregate +/-, with career high in points, rebounds, steals and assists,
2019 NBA Champion
,
Pascal Siakam.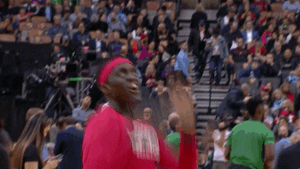 From Barcelona, Spain, former Spanish League MVP, 2x Olympic medalist, Euro player of the year (2014), 3x NBA All-star, former defensive player of the year, All NBA first team, father of Vucevic, Embiid, Lopez and Cousins,
Marc Gasol Saez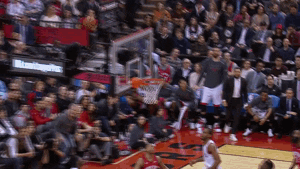 From Brazzaville Congo, 3x NBA all defensive team, 2x NBA blocks leader, 2019 NBA champion, logging double digits on the last 3 games of the finals and breaking the record for the highest number of blocks in a finals game, cleaning the glass,
Serge Jonas Ibaka Ngobila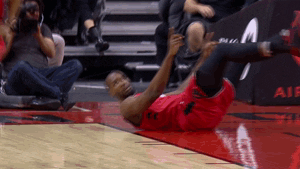 From Rockford Illinois, NBA D-league champion, 6th man of the year finalist, clutch rainbow arcs, stitched and battered, soldier of the ECF and finals, 2019 NBA champion,
Fredderick Edmund VanVleet Sr.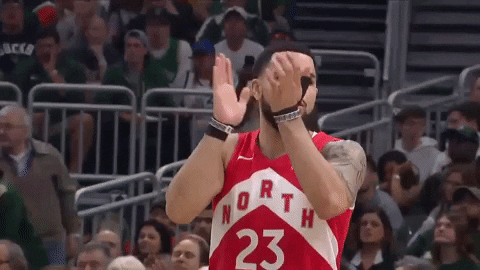 They've done it...