I want to take a second and list my credentials.
None.
Literally a second after you read that I still want to suggest I can see Improvement looming.
I'll try and make my case and see if it holds up in the court of Raptors (Re)Public opinion.
Coming into this season we had a new GM, an expiring contract third season holder over coach, and exiled Primo Pasta to the Mecca of Basketball to be (very) publicly humiliated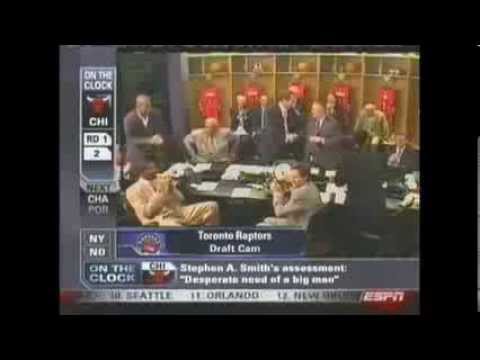 We built offensive and defensive schemes around a roster that would feature a second year centre, DD, a soon to be shipped away Gay(along with back up bigs) and an injury prone/prickly attitude plagued/expiring contract Lowry.
The Raptors embarked on what would look like a race to at highest (but worst) mediocre campaign and at lowest (but best) Top 5 lottery pick drudgery.
We all know what happened. In the minutiae of it lies my circumstantial (at best) evidence.
The Raptors whipped up
HORNS
as our main offensive set. Gave DD and Amir enough high side hand off pick and rolls to run their 2 person gambit of only players on the roster with 3 years experience together. Spread the floor on the offensive end with the additions acquired through the Gay trade and for a majority of the season packed the paint and ran out on shooters.
None of that is news, but what gets lost at times is that two second year players and four newly acquired rotational players are logging minutes in a system retooled on the fly(talent, stature, athleticism etc.). Sure refined with game action and tape as the season progressed. But on the fly is key to my point. With an off-season some are seeing as a chance for 'internal organic growth' and others are seeing as a great shot to pick up new lions to form
Voltron
Messiah Ujiri pitched 'Continuity' as our vision. Which suggests to this long-term fan that we'll have much of the same if all goes according to plan.
This is where growth will lie. Casey with new or old coaches designing a season's game plan around known entities. Players going into workout plans with clearly defined roles, and the accompanying strengths and weakness. A target realistically defined around actual past outcomes. Forecasting done on real accumulated data, analytic refinement eye tested and modelled.
I'm not suggesting a 50 win team is the result. I'll suggest the crap out of this though. For the first time in what seems like ever, the Raptors face expectations not based off new signings and hope, but on existing strata whether measured scientifically or astrologically; something quantifiable.
Inexorably, cosmically, justifiably better than where we stood one season ago.