I typically don't bother with images, but I thought this was interesting.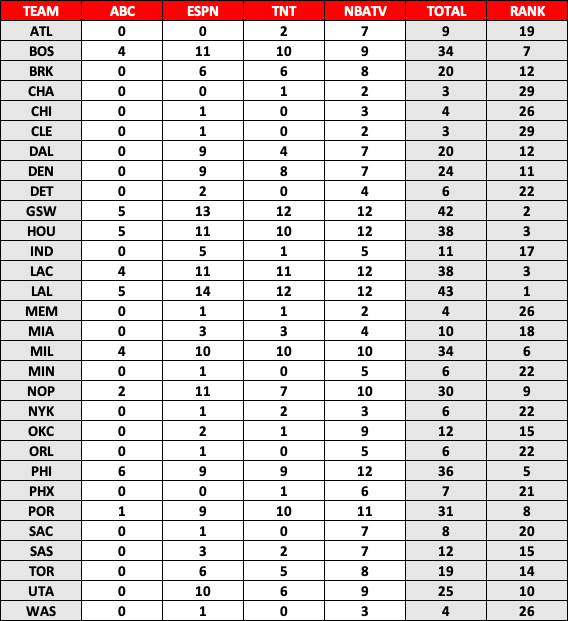 This might be the most the Raptors have had. Ranking 14th out of 30 is a certain amount of disrespect, but with two major pieces leaving the team, and no free agent acquisitions, no one can argue that they are as relevant as they were on July 1st.
This was what the NBA schedulers decided and ESPN, TNT, ABC and NBATV are not making any money off the advertisers for the Toronto side of this equation.