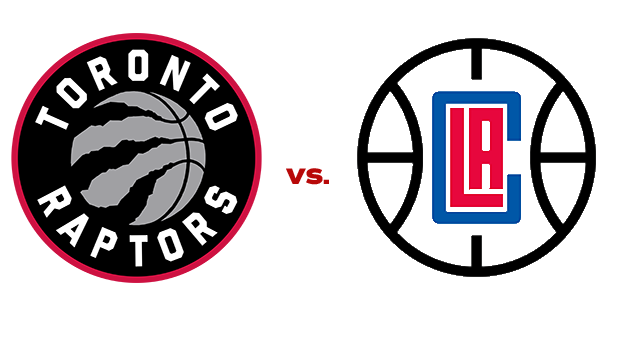 STARTING LINEUPS:



Toronto Raptors
Kyle Lowry
Norman Powell
OG Anunoby
Pascal Siakam
Serge Ibaka
Los Angeles Clippers
Patrick Beverly
Paul George
Kawhi Leonard
Maurice Harkless
Ivica Zubac
GAME NOTES:
Kawhi Leonard returns to Toronto as a member of the LA Clippers. There might be a lot of hype behind this game.
The Raptors didn't look any better against Chicago, barely edging out a win on the second night of a back to back. Let's hope that they regroup soon before taking on the double-headed dragon of Kawhi Leonard and Paul George.
Even in losses the Raptors have done a good job of limiting the production of the opposing team's best players. If this continues and they can find a way to get their 3 point shooting back to an average percentage in this game they have a chance.
For my own personal analysis of the upcoming game: I think for just one game we should just fish out an old Toronto Raptors Kawhi Leonard jersey from the back (there's probably some being kept around somewhere, if they can't find any they can just take one from someone in the crowd), and let Kawhi play on the Raptors for old time sake. After the game once the Raptors have blown out the Clippers by over 50 points we can give Kawhi his Clippers jersey back and send him on his way. It's a win-win situation for the Raptors and Kawhi Leonard. Who cares about the Clippers
Thanks for everything...
But now things are different...
And in spite of everything that's happened, this is what matters now...
LET'S GO RAPTORS