REVENGE OF THE RAPS (aka these fucks again?!)


PROJECTED STARTING LINE UPS
TORONTO RAPTORS
BOSTON CELTICS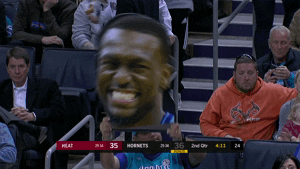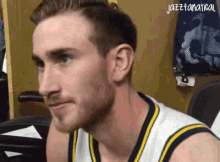 TEAM NOTES
• The Toronto Raptors visit the Boston Celtics on Saturday night at TD Garden. Boston has won the first two meetings this season, including a 118-102 victory in Toronto on Christmas Day. Wednesday marked the first time the road team won a game between the Raptors and Celtics in 13 meetings. Kyle Lowry is averaging 21.5 points and 7.5 assists in two games vs. Boston this season. The fourth and final matchup between the two teams is March 20 in Toronto.
• Chris Boucher scored a career-high 24 points (7-10 FG, 3-4 3PT, 7-8 FT) in 28 minutes off the bench Wednesday against the Celtics. It marked Boucher's second 20-point outing in the last three games (Dec. 22-25). He is averaging 16.7 points, while shooting .560 (14-for-25) from the field, during this stretch.
• December is Toronto's busiest month of the season with 16 games and includes three back-to-back sets. The Raptors' 11 games at Scotiabank Arena tie the franchise record for most home games in a calendar month - Toronto also played 11 games at home in March 2016. The Raptors will play 10-of-15 games on the road in the month of January.
• The NBA announced Monday that Kyle Lowry has been named Eastern Conference Player of the Week for games played Dec. 16-22. Lowry earns the honour for the sixth time in his career and fifth time with the Raptors. He averaged 24.5 points, 10.0 assists, 6.5 rebounds and 39.6 minutes while helping the Raptors to a perfect 4-0 record last week.
• Terence Davis ll is one of the five rookies who've played in every game for their team this season, along with Darius Bazley (Oklahoma City), Darius Garland (Cleveland), Kendrick Nunn (Miami) and Coby White (Chicago). Only two rookies have played in every game of a season for the Raptors: Vince Carter in 1998– 99 (which was a lockout-shortened 50-game season) and Matt Bonner (2004–05).
• The Raptors currently rank second in the NBA averaging 9.8 steals in December (13 games), behind only Chicago (9.9). Norman Powell and Fred VanVleet lead the team with 17 steals apiece this month. Toronto has recorded 10 or more assists seven times in December; something it did four times in October and November combined.
• Fred VanVleet currently ranks fourth in the NBA in steals per games (2.04). VanVleet has totaled seven steals over the last two games (Dec. 23-25) and now posted 14 games with at least two steals this season. He recorded a career-high seven steals Nov. 29 at Orlando. The last Raptor to average 2.0 steals for an entire season was Kyle Lowry in 2015-16.
• Kyle Lowry needs 112 assists to tie Jose Calderon (3,770) as the Raptors' all-time leader in assists. Lowry is already the franchise leader in three-point field goals 1,284), steals (770) and playoff victories (37). Lowry has recorded 10+ assists 110 times - second most in team history behind only Calderon (141).
• Marc Gasol (left hamstring; strain), Pascal Siakam (groin; stretch) and Norman Powell (left shoulder; subluxation) were all injured Dec. 18 at Detroit. Toronto is 2-2 over the last four games without them. The Raptors are averaging 112.3 points and shooting .451 (156-for-346) from the field during this span.
WHILE YOU WAIT


Games Of Zones Latest Episode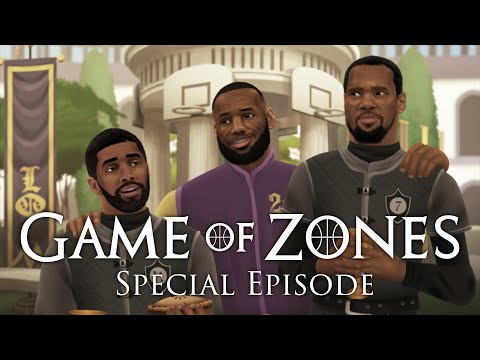 Zach Lowe Raptors Podcast with Ekoreen and Bruce Arthur

http://www.espn.com/espnradio/play?id=28374487