Not only is it game 48.
We've got the first 48 hour stretch of basketball in over a week.
Strap yourself in as the streak hits a back to back.
It was nice to have some "normalcy" in basketball with the game against the Hawks.
Nice touch for Pascal and Serge to each score 24.
And, for all (but one) of the Republic, the return of Vince provided some levity.
And we had this.
First the 'chip, now the accolades. Proud to have Kyle at the top.
But on to the matter at hand.
The Cavs.
From Cleveland.
As you may have heard last year, the East ran through there.
Now, that's what he
did
say.
What he
meant
to say was..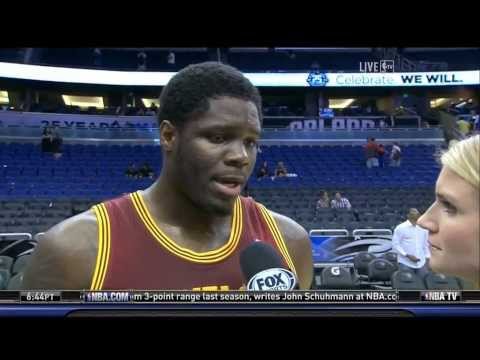 Here they are.
PG
SG
SF
(with an assist from Fred and Norm)
PF
(with one more assist from Kyle)
C
(he's still one of us)
As of the latest updates, Gasol is out which may be trouble against their bigs.
OG is not on the injury report and is expected to play.
Not sure things are quite back to normal yet, or when they will be but it's nice to have the distraction of basketball.
It's even ok to start to enjoy it.
Or even to laugh at it a bit.
After all, we all know where the road to the East went last year.