Home Team: Toronto Raptors (42-16)
Away Team: Charlotte Hornets (19-38)
Location: Toronto;Ontario
Arena: Scotiabank Arena
Game Date : February 28 2020 - 7:30pm
Well the game against the bucks did not go as planned, but hey there were a lot of positives from that game. Up next are the Hornets who are the worst offensive team in the NBA. Last time we played them was January 8 2020, where we beat them in overtime 112-110. Contain D.Graham and T.Terry and this game is in the bag. This would be the last home game before a 5 game road trip, lets start it strong!
Charlotte Hornets:

Head Coach:
James Borrego
Point Guard:
Devonte Graham

Shooting Guard:
Malik Monk

Small Forward:
PJ Washington

Power Forward:
Miles Bridges

Center:
Cody Zellers
Toronto Raptors:

Head Coach:


Point Guard:


Shooting Guard:


Small Forward:


Power Forward: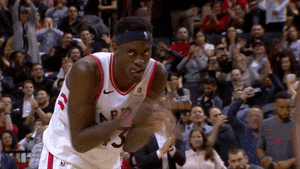 Center: