STARTING LINE UPS

TORONTO RAPTORS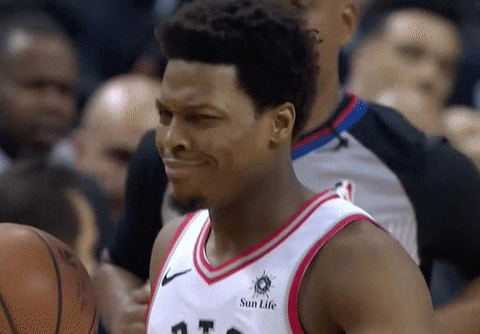 VS PHOENIX SUNS
GAME NOTES:
• In advance of the 2019-20 Season Restart at Walt Disney World Resort in Orlando, all 22 teams participating will play three scrimmages before the restart officially tips off on July 30. The Raptors will face Phoenix on Tuesday afternoon in their third and final scrimmage game. Toronto swept the 2019-20 season-series (2-0) with the Suns. Pascal Siakam averaged team highs of 35.0 points and 9.5 rebounds in the pair of victories. The Raptors have won six in a row vs. Phoenix.
• The Raptors (2-0) defeated Portland, 110-104, in their second scrimmage Sunday night. There were 11 lead changes in the first three quarters, however, Toronto never trailed after that. The Raptors outscored Portland 38-21 in the third and led 87-75 entering the final quarter. Serge Ibaka led Toronto with 19 points and six boards, while Pascal Siakam added 18 points and six rebounds in the win. Ibaka is averaging a team-high 18.5 points, while shooting .684 (13-19) from the field, through two scrimmage contests.
• Toronto's last regular season game was Mar. 9 at Utah when the team completed a five-game Western Conference road trip. The Raptors returned home after the game and had the next day off. Players and travel staff were tested for COVID-19 the Wednesday night (Mar. 11) after the Jazz's game at Oklahoma City was cancelled and the season was suspended. Due to travel restrictions in Canada, the team reconvened on June 22 in Fort Myers, Florida, to prepare for a resumption to the 2019-20 season. Toronto trained at Florida Gulf Coast University before arriving in Orlando.
• Toronto will begin the restart with a 3.0 game lead over Boston for second in the Eastern Conference. The Raptors are looking to capture their sixth Atlantic Division title in the last seven seasons.
• Prior to the NBA suspending the season, the Raptors (46-18, .719) were on pace to tie the single season franchise record with 59 wins. This despite their top five leading scorers all missing at least 10 games - Pascal Siakam (11), Kyle Lowry (12), Fred VanVleet (16), Norman Powell (20) and Serge Ibaka (14).
• Toronto needs four victories in its eight "seeding" games to reach 50 wins for the fifth straight season. The Raptors never won 50 games in their first 20 NBA seasons. Since the start of the 2015-16 season, Toronto's .689 (270W-122L) winning percentage during the regular season is tops in the NBA.
• Pascal Siakam is averaging career highs of 23.6 points and 7.5 rebounds through 53 games played this season. Only two players in Raptors history have finished a season averaging at least 23.0 points and 7.0 rebounds: Chris Bosh in 2009–10 (24.0, 10.8) and Kawhi Leonard in 2018–19 (26.6, 7.3).
• The Raptors have held their opponent to fewer than 100 points in 19 games this season - most in the NBA. Toronto is 15-4 in those contests. The Raptors currently lead the NBA in points allowed per game (106.5) and opponent three-point percentage (.337) and rank second in opponent field goal percentage (.429).
• Toronto currently has a different statistical leader in total points (Pascal Siakam - 1,253), rebounds (Serge Ibaka - 414), assists (Kyle Lowry - 399), steals (Fred VanVleet - 91) and blocks (Chris Boucher - 53).