Well, since you asked, add a Lakers (improbable) loss and a Philly W.
Why mess with a good thing?
Even so, absent of Fred last night,
(and after the 1st quarter)
that wasn't the ending I expected.
But credit Coach.
About 1 quarter in he figured out that
Gary/Scottie/Pascal/Precious/Chris
was the line up that worked.
And worked it did.
Did you see the work Precious put in on Embiid last night?
(well, of course you did but play along)
I know.
Apparently Joel had a sore back last night .
Not surprising seeing as though he's carrying the entire team on it.
Also,
I sense there was some frustration about a certain player missing 2 free throws in crunch time last night.
But go easy on him...
He's only a ten time allstar, former MVP and 3 time league scoring champion, making $44 million this year.
He'll come around
I also feel a bit bad for the Sixers.
They have the unfortunate task of playing Kyle Lowry in back to back games.
The play the actual him tonight.
Last night they had to deal with him in spirit
and with the throw in in his trade
All in all a fun night.
Didn't realize it but Sixers tears taste just as sweet as those from some other Atlantic foes
https://www.libertyballers.com/2022/...d-4e5636cc4e91
Whew...that was a lot of work. But the Raps Sixers thread is done!
What now?
We're playing again tonight?
Welcome to Raps at Bulls!
You want playoffs?
Here it is.
Games this week against the Bulls and the Cavs that will go a long way in determining
whether we have a play in game against the Nets
or we ascend to the (gulp) 5 seed

Won't be easy.
I was going to start by saying don't sleep on Gary tonight.
He's bound to have a rebound game now that he has Freddy to feed him shots.
Sleep away.
Oh well, to paraphrase the big bad wolf,
all the more 6'9" forwards we can throw at you.
Here's who we're facing tonight
PG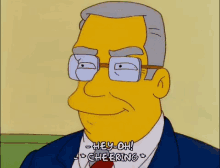 SG
SF
PF
C
Guess we'll go with something like
Freddy/Scottie/Pascal/............
Going to need someone to bang with Vuc and someone not to bite on DeMar's pump fakes
It's a back to back but we can do it.
Let's make it 0-16
Go Raps.