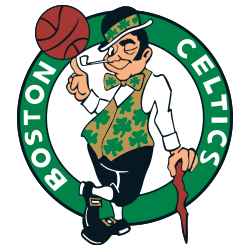 Starting Lineups:



Raptors



PG - Greivis Vasquez
SG - DeMar DeRozan
SF - Terrence Ross
PF - Amir Johnson?
C - Yonas Valanchewnass



Boston



PG - Marcus Smart
SG - Avery Bradley
SF - Evan Turner
PF - Brandon Bass
C - Tyler Zeller


Game Notes:

- Passing. DeMar DeRozan has done a great job with moving the basketball and finding open teammates. This needs to continue for the entire game.

- Dribble penetration. The Raptors' guards need to put in more effort in keeping their man in front of them. Allowing the opposing team to get in the middle without resistance only leads to trouble, no matter how much "help" there is.

- Mismatches! Looking at the SG and C spots for the Celtics, DeMar DeRozan and Jonas Valanciunas can have a lot of success if they look to pound it inside against their respective matchups (Avery Bradley and Tyler Zeller).

- Amir Johnson hurt his ankle against Brooklyn on Friday. Kyle Lowry is still not expected to return to play.
LET'S GO RAPTORS