I was looking around at something else when I stumbled upon this article from last year on Grantland a few weeks after Rudy Gay trade.
Toronto has scored 105.8 points per 100 possessions since dealing Gay, nearly five points better than it managed with a Rudy-centric offense.2
Toronto is flinging the ball from side to side, one pick-and-roll bleeding into the next on the opposite wing, bending opposing defenses until an opening emerges.
The Raptors are
passing the ball 30 more times per game since the trade, per SportVU data provided to Grantland, and shooting about three more 3-pointers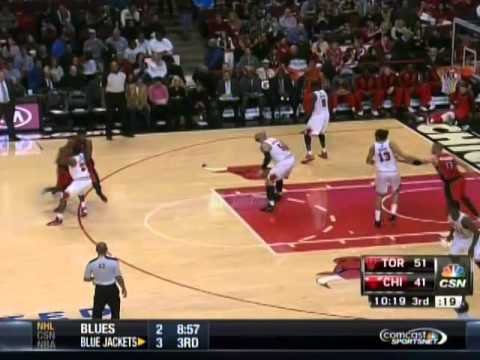 Like what happened? Seriously?
Did Casey have a lobotomy?
Was he hypnotized by opposing coaches?
Has he been led astray by front office?
Casey meant to disrespect to Rudy but he then proceeded to change DeRozan, Ross, Lowry, Vasquez, and Williams in to Rudy clones.
I don't know if the change in offensive approach or the decline in defense is the most frustrating part of the last year.
For all this talk of continuity and building a program, how the hell can you use that as an excuse for keeping Casey when he says:
Ugh.
As I said, initially, WTF happened?