Projected Starters:
@
Projected Starters: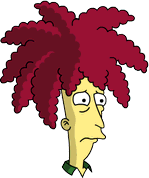 Notes:
-per AP
Toronto avoided its first three-game losing streak since Nov. 15-18 with its 15th victory in 18 games. DeRozan scored 21 in the team's first home game since Jan. 30 and Jonas Valanciunas had his second straight double-double with 10 points and 12 boards.

"Everyone's knees were bent, down in the stance, ready to play and out of the vacation mode I think," coach Dwane Casey said. "I think the whole league has to get used to that long week of time off and get back into game shape, get the sea legs back, get the mentality back."

The Knicks (24-33) hit at a 50.6 percent clip Saturday to snap a season-high seven-game losing streak with a 103-95 win at Minnesota. Carmelo Anthony led the way with 30 points and Robin Lopez matched season highs with 26 points and 16 rebounds.

Anthony's sore knee seems to be improving as the All-Star forward is averaging 28.3 points and 10.3 rebounds while playing at least 37 minutes in the last three games. He's played well when he's been able to go against Toronto, scoring 30.6 per game over his last seven meetings.


Most importantly, a Raps win coupled with a Bucks win would push the Knuggets pick into a coin flip for 8th overall!
Key Stats:
-per basketball-reference.com
Raptors
PTS/G: 101.9 (15th of 30) ▪ Opp PTS/G: 97.7 (5th of 30)
SRS: 3.50 (6th of 30) ▪ Pace: 93.4 (26th of 30)
Off Rtg: 108.7 (5th of 30) ▪ Def Rtg: 104.2 (10th of 30)
Knicks
PTS/G: 99.2 (23rd of 30) ▪ Opp PTS/G: 101.3 (13th of 30)
SRS: -2.20 (22nd of 30) ▪ Pace: 93.5 (25th of 30)
Off Rtg: 105.2 (15th of 30) ▪ Def Rtg: 107.4 (21st of 30)