Projected Starters:
@
Projected Starters: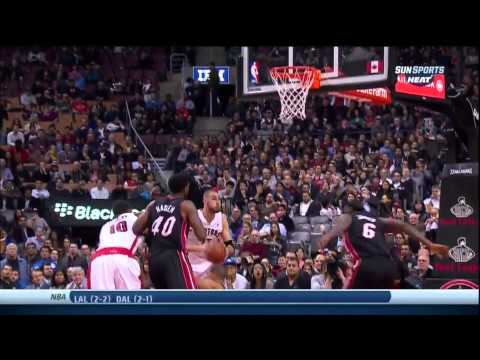 Notes:
Cavs are now 11-4 under Tyronn Lue vs 30-11 under David Blatt.
Raptors beat the Cavs by 4 at home in November; Cavs beat Raps by 22 at home in January.
Kyrie Irving and JR Smith combined for 49 points in that loss.
Raptors need only 2 wins before their next 2 losses to achieve Phil Jackson's 40-before-20 requirement of elite teams.
As our final meeting against the Cavs, this game will be our tiebreaker in the season series and will thus give us the #1 seed if we can match the Cavs in the standings at the end of the season.
Key Stats:
-per basketball-reference.com
Raptors
PTS/G: 102.4 (13th of 30) ▪ Opp PTS/G: 97.6 (5th of 30)
SRS: 4.08 (6th of 30) ▪ Pace: 93.3 (26th of 30)
Off Rtg: 109.4 (5th of 30) ▪ Def Rtg: 104.2 (10th of 30)
Cavaliers
PTS/G: 103.1 (9th of 30) ▪ Opp PTS/G: 96.9 (3rd of 30)
SRS: 5.75 (4th of 30) ▪ Pace: 93.0 (28th of 30)
Off Rtg: 109.8 (4th of 30) ▪ Def Rtg: 103.2 (6th of 30)