Projected Starters: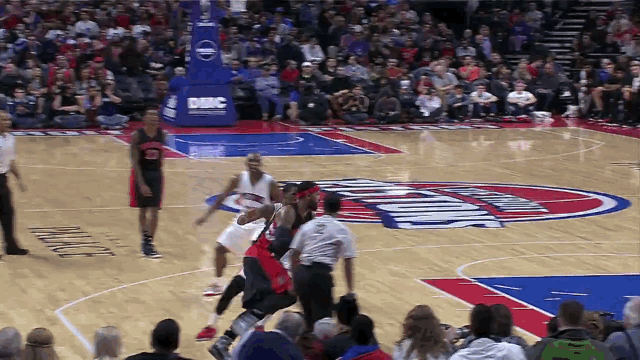 @
Projected Starters: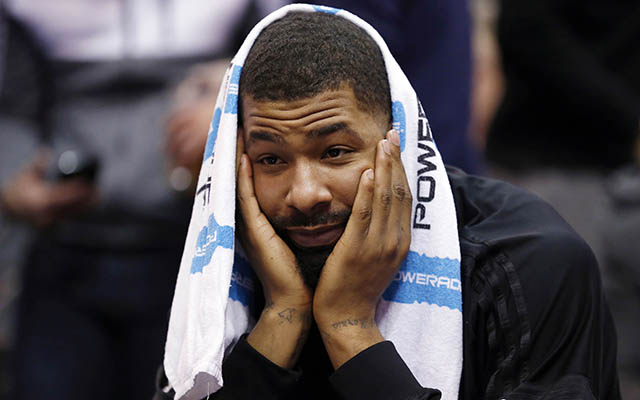 Notes:
Kyle Lowry is resting after carrying the team on his back to a win over Cleveland.
Raptors lead season series 2-0, winning by 4 at home and 14 in Detroit. This is the final meeting between the two teams.
After losing 5 straight the Pistons have won their last 3, including a win in Cleveland. They defeated Milwaukee on the road on Saturday behind 22/8 from Reggie Jackson. Four starters played 35 minutes which means they should be tired on the second half of the back-to-back.
In five games with the Pistons, Tobias Harris is averaging 18/5/2 on 59%TS.
With a win Toronto will achieve, for the first time ever, Phil Jackson's 40-before-20 requirement of elite teams. Last year Toronto got to 37-19 before hitting serious trouble and reaching 40-27.
Standings watch: the Cavaliers play at Washington on Sunday. A Raptors win and a Cavs loss would put Toronto 1 game out of the first seed in the East.
Key Stats:
-per basketball-reference.com
Raptors
PTS/G: 102.4 (14th of 30) ▪ Opp PTS/G: 97.6 (5th of 30)
SRS: 4.13 (6th of 30) ▪ Pace: 93.2 (26th of 30)
Off Rtg: 109.4 (5th of 30) ▪ Def Rtg: 104.3 (11th of 30)
Pistons
PTS/G: 101.6 (18th of 30) ▪ Opp PTS/G: 100.7 (10th of 30)
SRS: 0.68 (13th of 30) ▪ Pace: 95.6 (16th of 30)
Off Rtg: 105.0 (18th of 30) ▪ Def Rtg: 104.1 (9th of 30)