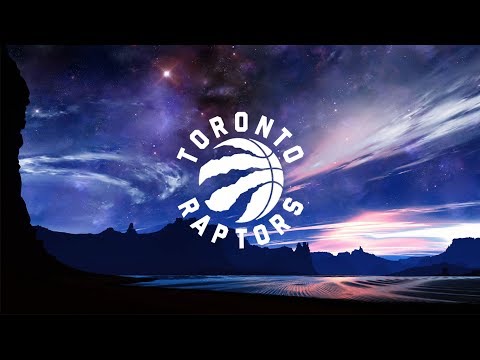 THE OPPONENT
Starters
George Hill
Scouting Report:
Hill is a versatile player for the Pacers, who has seen his role move more off-ball this season. He is one of their best 3P shooters (40% on the season), so playing off-ball creates more space for Ellis or Lawson running point. His defence has always been solid.
Monta Ellis
Scouting Report:
The 6'3 Ellis is the oldest member of the Pacers and has emerged as a vocal leader for the team. His offence has declined (below avg FG% and 3P%) but he did post the best DBPM of his career. He's a capable scorer if he gets into a groove.
Paul George
Scouting Report:
The key to the Pacers hopes of an upset. The 6'9 forward is one of the most well rounded players in the NBA. He will log heavy minutes at both SF and PF - so ensuring that we counter with a capable defender (NO SCOLA) will be important. With a stat line of 23/7/4, the 25 yr old has put together a great season carrying the Pacers to the playoffs.
Lavoy Allen
Scouting Report:
6'9, 255 forward/center is the low end of the starters, averaging just 20 minutes and starting less than half his games this year. Not a threat outside of the paint (almost 70% of his shots are from inside 10 feet), but a physical bruiser inside, offering a much different look at the PF spot than Myles Turner or Paul George.
Ian Mahinmi
Scouting Report:
The 6'11 Frenchman has played a career high 25mpg while starting all 71 of his games with the Pacers this year. Like Allen, not a threat outside of the paint (80% of his shots within 10 feet). A solid rebounder but has struggled against JV.
Pacers Bench
Solomon Hill - solid defender with good size on the wing.
Myles Turner - stretch big who has improved as the season goes. Offers a different look up front than Allen/Mahinmi.
Rodney Stuckey - veteran combo guard with limited range
Ty Lawson - troubled attacking PG has found a better home in Indy than Houston. Big wild card, could create problems with dribble penetration but just as likely to be a complete non-factor.
CJ Miles - vet wing has had some good stretches this season
Jordan Hill - energy big with some playoff experience
Injury Report
CJ Miles is questionable with a shoulder injury
Your Raptors Starters
The best player on the court, needs to play like it. Needs to balance getting teammates involved with "god-mode" scoring.
Head to head stats with Hill
                                                                  

Player          MP  FGA  FG% 3PA  3P% FTA TRB AST STL BLK TOV  PTS

George Hill   27.2  8.0 .467 2.8 .415 3.0 1.7 2.9 1.1 0.3 1.1 11.2

Kyle Lowry    31.3 10.1 .457 3.7 .381 3.8 4.4 5.7 1.4 0.2 2.7 13.6


2016 Playoff Demar needs to keep up with the 2016 Regular season Demar play, and keep 2015 Demar to a minimum.
Head to head stats with Ellis
                                                                         

Player            MP  FGA  FG% 3PA  3P% FTA  FT% TRB AST STL BLK TOV  PTS

Monta Ellis     38.4 17.0 .451 3.4 .431 4.7 .845 3.0 5.6 2.9 0.3 3.3 20.8

DeMar DeRozan   33.9 15.8 .426 1.1 .438 5.6 .762 3.7 3.1 0.7 0.4 2.4 18.2


The Powell hype train is in full force. Now the 2nd round rookie gets to play on the big stage. Can the legend continue or will he struggle with the pressure?
Head to head stats with Paul George
                                                                        

Player            MP  FGA  FG% 3PA  3P% FTA TRB AST STL BLK TOV  PF  PTS

Norman Powell   22.7  8.3 .400 2.3 .571 6.7 4.7 2.0 0.7 0.0 1.0 2.3 12.7

Paul George     31.3 16.0 .333 7.3 .318 4.3 5.3 3.3 1.3 0.7 3.0 4.3 16.0


The aging vet PF played the last two seasons in Indiana and has seen productivity decline this year. With 37 playoff games under his belt, the vet's vet can hopefully be a calming influence....from the bench.
Head to head stats with Allen. (includes Scola in Houston and Allen with Philly)
                                                   

Player          MP  FG% ORB DRB TRB AST STL BLK PTS

Luis Scola    23.7 .400 0.9 5.0 5.9 2.0 0.7 0.1 9.4

Lavoy Allen   22.9 .450 2.4 3.9 6.3 1.6 0.4 0.6 5.9


A match up that is primed for JV to beast. If the Raps get him the ball on a consistent basis, he could post huge numbers this series. His minutes will be closely scrutinized if he continues to log under 30 per game.
Head to Head stats with Mahinmi. Raps won 8 of 12 games.
                                                                  

Player                MP  FG% ORB DRB TRB AST STL BLK TOV  PF  PTS

Jonas Valanciunas   27.9 .549 2.8 6.3 9.2 0.3 0.6 1.2 1.7 3.7 11.1

Ian Mahinmi         17.8 .400 1.1 3.3 4.4 0.4 0.6 1.3 1.5 3.0  3.3


Raptors Bench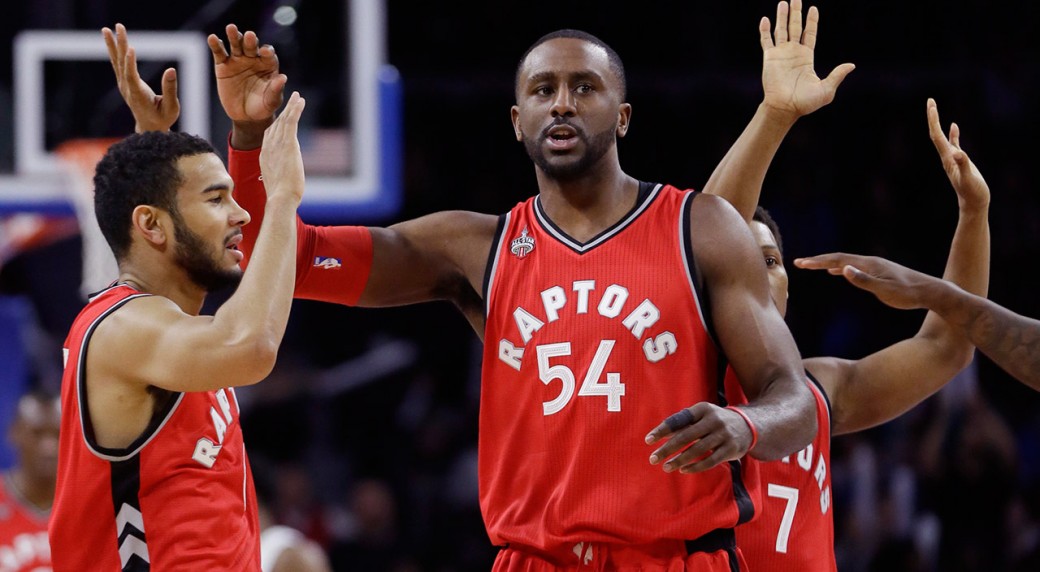 Cory Joseph - veteran presence and key to spelling Lowry on-ball
Terrence Ross - often maligned, looking to shake the playoff monkey off his back
DeMarre Carroll - health and minutes are in question, talent is not. Best perimeter defender
Patrick Patterson - defence has been much better this year, potential X-Factor
Bismack Biyombo - could be a good match up when Pacers go to Turner as a stretch 5
Jason Thompson - questionable role, but has been a good fit next to JV
Questions
What can Carroll do?
He has been good in limited minutes, but this will be the first real test. Can he log regular minutes and will those minutes continue to be off the bench or will he return to the starting 5? He is our best option to defend Paul George, so his status could be a big impact.
Scola - still?
Luis has been bad as a starter and is a leading cause to our poor starts. Will Casey continue to start Scola, or could we see a change at the PF spot. Patterson and Thompson both are better fits next to JV and give Casey options for bigs to turn to.
Small-ball
Another option for the reduction of Scola's starting spot, directly tied to the first question above. If Carroll is really back and ready for heavy minutes, and Casey plans to stick with Powell, Carroll at the PF spot is an option.
Keys to Victory
Limit the turnovers
- Pacers have the 3 best DRtg and give up the 8th fewest points, in part to their 4th best steals per game and 7th best in turnovers generated per game. Lowry has been particularly bothered against Indy this year, averaging 6 turnovers per, doubling his season average. Protect the rock (then pound it).
Get to the line
- Pacers coach Frank Vogel spoke of limiting the Raps free throw attempts as one of the keys to defeating us. Expect some different looks as the Pacers adjust to prevent drives to the lane, the Raps must find ways to get inside the defence and some easy looks at the charity stripe. I've seen some Pacers fans commenting on how "at least Demar won't get those star-calls like LaBum" (their words), so it won't be enough to simply seek contact, need to finish strong and hope for a lot of and-1 calls.
Paul George
- containing or limiting his production is the #1 priority for our defence. Don't let him get open looks from deep because he can heat up and cause problems for us. Keep him human, we win no problem.
Punish their back-court
- Hill and Ellis are both slender 6'3 - we have a size mismatch that we can take advantage of. Demar posting up with Patterson stretching the 4 will inverse the pressure on the defence creating new angles to take advantage of.
Mental game
- can't let the demons of playoffs past become an issue. can't let our guys thinking they need to carry the team. Play smart, take care of business and don't worry about last year.