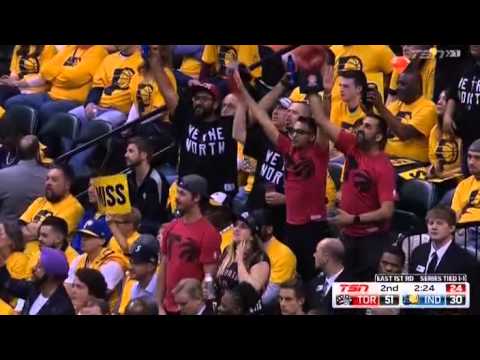 Projected Starters: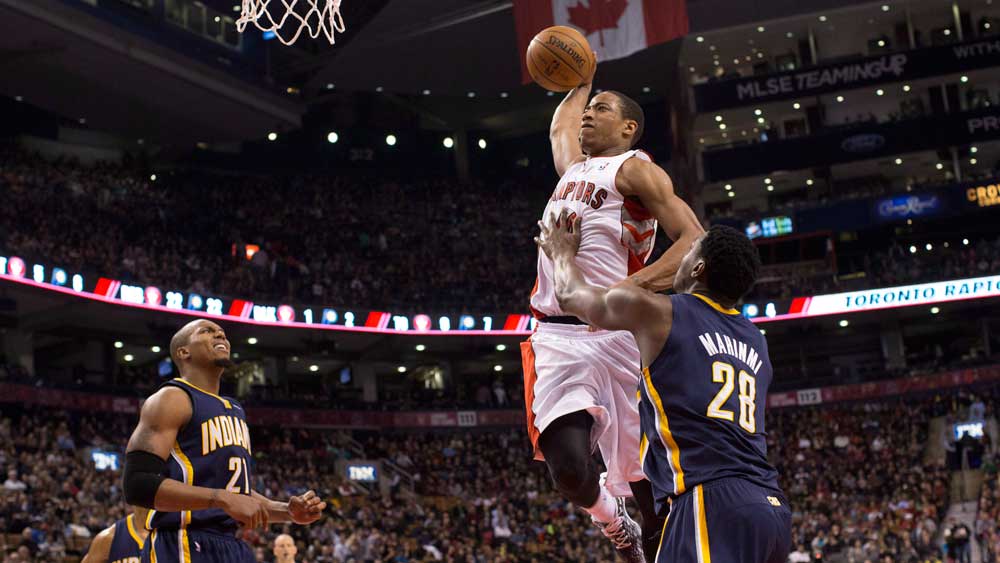 Key Bench Contributors
AT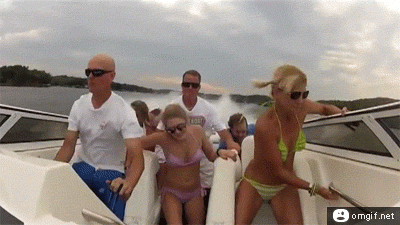 Projected Starters:
Key Bench Contributors
GAME NOTES
Myles Turner is replacing Lavoy Allen in the starting lineup. Ian Mahinmi, who was listed as questionable with a lower back sprain, is playing and remains the starting C.
Raps continue to dominate the glass, 47-36. The Raps are the best offensive rebounding team in the playoffs so far (Indy is the second-worst), and Jonas is the leading rebounder in the playoffs.
Indy went to the line 33 times to the Raps 16 times in Game 3. Watch for the refs to try and even things out once again in game 4, especially given the jawboning by George and Vogel.
Our second consecutive win coincides with a strong showing preventing the 3ball. After letting the Pacers shoot >50% from outside in game 1, we held them to 20% and 27% in games 2 and 3.
24 players have attempted 30 field goals in the playoffs to date. DeMar has the third-worst and Kyle has the sixth-worst true shooting %. (JV is ninth-worst but only because he's been tipping so many offensive rebounds.) We are winning despite our all-star backcourt underperforming, which is good news for our longer-term hopes.
Indy reporter on the home crowd:


The Pacers saw their own fans give up on them, because sometimes you get what you deserve. When this game ended, there were maybe 2,000 fans in the whole building, many of them wearing Raptors jerseys and waving signs that read, "We the North."

The Pacers? They the embarrassing.
--------------
Purple good luck charm: