VS.
STARTING LINEUPS
INDIANA:
TORONTO:
It's Game 7, and both teams are gearing up to push past the first round. The Raptors are facing a significant moment; can they prove that the current core is worth keeping together? Indiana looks to stymie the Raptors' playoff aspirations on their home court and leave the team broken...
But the game hasn't been played yet. Spectacular things have happened during this series, and with the final game being on the Raptors' home court, an army of loyal fans prepares for the battle. The chance for a series win is still in the cards!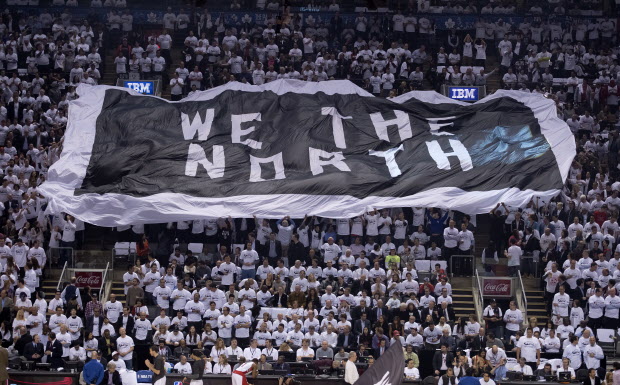 We're still behind them!




L

E

T

'S

G

O

R

A

P

T

O

R

S