| | | |
| --- | --- | --- |
| | VS. | |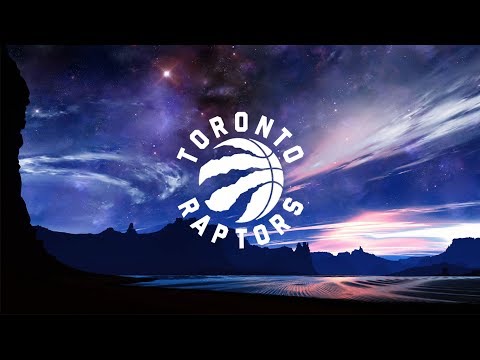 Matchup Notes

Miami Starters

Game 3 Key Matchup

Lowry recorded 18 points, six assists and three steals in Game 2 ... just wish he wasn't so scared out there ...

Dragic is still a problem even with his busted face.
Demar finished with 20 points, eight rebounds and tied his playoff career-high with three steals. Efficiency still struggling, but at least he's found a way to contribute elsewhere.

Needs to keep up the pesky D, and not Deng's slow ass drive past him again.
I actually don't know if Pow Pow will be starting again, but I hope so. After -19 in 9 minutes of action, hopefully he isn't too shook, and comes out and is aggressive and plays his game... and doesn't get called for any ridiculous "fouls" on Wade.

I f*cking hate Joe Johnsons face.
Carroll scored a team-high 21 points in Game 2, while also recording a playoff career-high four steals. Dude was ballin' last night, and we need him BADLY. Needs to keep making those cuts and finding the open shots .. and taking them.

Deng needs to continue to be a non-factor.
Jonas Valanciunas collected his ninth career playoff double-double May 5 in Game 2 vs. Miami (15 points, 12 rebounds). He ranks second in team history for playoff double-doubles, trailing only Antonio Davis (12).

Keep feeding the Beast and JV will deliver.

Toronto Reserves

Miami Reserves

Cory Joseph, Patrick Patterson, Terrence Ross, Bizmack Biyombo
Bench continues to show it is superior to Miami's, and needs to keep up the energy. TRoss and CoryJo are crucial to any success we will have against the Heat with the way DD and KL are playing.

Josh Richardson has some nice game though...
Justice Winslow, Gerald Green, Josh Richardson, Udonis Haslem
Key to the Game
Raps are 5-1 when they have fewer (or same) turnovers than opponents this playoffs; and 5-0 when they hold their opponent under 100 points.
So take care of the ball, and play defense.
Last Meeting
GAME 2 - MAY 5, 2016 TORONTO 96, MIAMI 92 (OT)
DeMarre Carroll scored 21 points, Valanciunas had 15 points and 12 rebounds, and the Toronto Raptors beat the Miami Heat 96-92 to even the Eastern Conference semifinals at one game apiece.
Valanciunas came alive with 11 points and seven rebounds in the fourth quarter and overtime as the Raptors avoided losing consecutive games for the first time this postseason.
Toronto made just 42 percent of its shots compared to Miami's 49.4 percent, but the Raptors survived … DeRozan scored 20 points, Kyle Lowry had 18 and Terrence Ross 10 for Toronto, which battled back late in the fourth quarter to force the second overtime of the series.
Goran Dragic scored 20, and Dwyane Wade and Joe Johnson each had 17 for the Heat … Hassan Whiteside had 13 points and 13 rebounds, while Luol Deng had 12 points ... The Heat led 77-70 midway through the fourth.
Noteworthy
• Toronto has won the season-series versus Miami the last two years - 3-1 in 2015-16 and 2-1 in 2014-15.
• Overall Toronto has a 4-5 record in the third game of a playoff series.
• Toronto and Miami have played three consecutive overtime games (Mar. 12, May 3 and May 5).
• The Raptors rank fourth overall in the NBA for road winning percentage (including playoffs) since the start of the 2013-14 season.
• Toronto scored a 2016 playoff-high 24 points off 20 Miami turnovers as part of a 102-96 overtime victory in Game 2. The Raptors rank third among the eight teams remaining in the post-season, averaging 18.2 points off turnovers.
• Toronto tallied a team playoff-record 15 steals May 5 in Game 2 vs. Miami, passing the previous record of 14 steals Apr. 27, 2002 in Game 3 of a first-round series vs. Detroit.
• DeMar DeRozan, Kyle Lowry, Patrick Patterson, Terrence Ross and Jonas Valanciunas will pass Antonio Davis for the most playoff appearances in team history (20) during Game 3 at Miami.

GO RAPS!!
#WeTheNorth