Projected Starters
@
Projected Starters: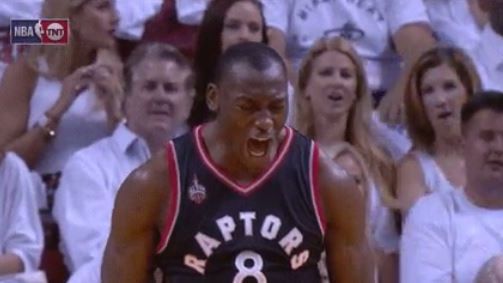 Game Notes
Toronto is being outscored by 7 points in the paint this round. We are allowing 11 more points in the paint per game than in round 1.
After being 3rd/16 in second chance points in round one, we are last of 8 teams in round 2
Toronto and Miami have the two lowest % of assisted field goals this round.
Other than the Heat, the next lowest surviving team in assists/game in the playoffs is the Thunder at 20.3. We are averaging 13.9 assists per game. During the regular season, we were second worst at 18.7 assists per game. The worst was the LA Lakers at 18.0 assists per game.
Out of 215 players in the playoffs, only five have averaged more than 5 shots per game between 15 and 19 feet. The second most is Lamarcus Aldridge at 5.4 per game, averaging 60.5% on these shots. The most is DeMar DeRozan at 7.4 attempts per game, at 32.1%.
On the bright side, we have played them really close even with Val out and our stars shitting the bed. If we play to our strengths we still have a great shot at winning this series. Go Raps!