The legacy league was created to pit teams drafted by fellow RR members against each other and allow the general RR populous to vote on who would win this winner take all, single elimination game if all players were at their peak performance.
Each team drafted an 8 man roster. Each team provided a gameplan justification as to why they believe they should get your vote. Each team is allowed 1 post for "in game adjustments." The role of RR community is simple, vote for who you believe should win. Post justification if you want (encouraged) and weigh the pros and cons for all to see, but ultimately, your vote decides who will win this tournament of legends.
Joey vs Apollo
Joey's Legacy Allstars
Starters
PG John Stockton
-
17.2ppg, 14.5apg, 2.7spg, 51%FG, 42%3P, 124 ORtg, 23.9PER, 57.4AST%

11x All-NBA Selection, 5x All-Defensive Team Selection, 9x Assist Leader, 2x Steals Leader, Most Assists in NBA History*, Most Steals in NBA History*, 50-40-85 Club...
SG Tracy McGrady
-
32ppg, 6.5rpg, 5.5apg, 1.7spg, 39%3P, 116ORtg, 30.3 PER
7x All-NBA Selection, 2x Scoring Champion, BAMF
SF/PF Tayshaun Prince
-
14.2ppg, 5.8rpg, 3apg, 40%3P
NBA Champion, 4x All-Defensive Team Selection, Bruno-Long
PF/C Willis Reed
-
21.7ppg, 13.9rpg, 21.9 PER, 7.5DWS
MVP, 2x Champion, 2x Finals MVP, 7x All-Star, 5x All-NBA Selection (1x 1st Team, 4x 2nd Team), All-NBA Defensive Team
C Hakeem the Dream
-
8 Seasons
2x NBA Champion, 2x MVP, 2x Finals MVP, 2x Defensive Player of the Year, 12x All NBA Selection, 9x All-Defensive Selection, 2x Rebounds Leader, 3x Block Leader, Most Blocks in NBA History*, Only player in NBA history to retire in the Top-10 for Blocks, Rebounds, Scoring and Steals.
Bench
SG Ray Allen
-
22ppg, 5.2rpg, 4.6apg, 1.5spg, 48%FG, 43%3P, 61%TS, 22.9 PER

2x NBA Champion, 10x All-Star, 2x All-NBA Selection, Most 3-Pointers Made in NBA History*
PG/SG Dennis Johnson
-
19ppg, 5.1rpg, 4.1apg, 1.8spg, 4.4DWS
SF Bruce Bowen
-
3x NBA Champion, 8x All-Defensive Team Selection, BAMF
PF Shawn Kemp
-
18.1ppg, 10.8rpg, 2.1bpg, 1.6spg, 22.9 PER, 6.0 DWS, 96 DRtg

6x All-Star, 3x All-NBA Selection, BAMF
PF/C Robert Horry
-
12ppg, 5.8rpg, 4apg, 1.6spg, 1.5bpg, 37%3P
7x NBA Champion, Definition of Clutch, Tough as Nails
APOLLO STARTING LINEUP

PG - Steph Curry
, 3x All-Star, 2x MVP
(2015-16 GSW Season: 30.1 PPG, 4.6 REB, 6.7 AST, 2.1 STL, 31.5 PER)
SG - Mitch Richmond
, 6x All-Star, ROY, HOF
(1996-97 SAC Season: 25.9 PPG, 3.9 REB, 4.2 AST, 1.5 STL, 21.6 PER)
SF - Rick Barry
, 12x All-Star, Finals MVP, ROY, HOF
(1974-75 GSW Season: 30.6 PPG, 4.6 REB, 6.2 AST, 2.9 STL, 23.5 PER)
PF - Karl Malone
, 14x All-Star, 2x MVP, HOF
(1989-90 UTA Season: 31.0 PPG, 11.1 REB, 2.8 AST, 1.5 STL, 0.6 BLK, 27.2 PER)
C - Shaquille O'Neal
, 15x All-Star, 1x MVP, 3x Finals MVP, ROY, HOF
(1999-00 LAL Season: 29.7 PPG, 13.6 REB, 3.8 AST, 0.5 STL, 3.0 BLK, 30.6 PER)
---
6 - Dominique Wilkins, 9x All-Star, HOF
(1985-86 ATL Season: 30.3 PPG, 7.9 REB, 2.6 AST, 1.8 STL, 0.6 BLK, 23.3 PER)
7 - DeMarcus Cousins, 2x NBA All-Star
(2015-16 SAC Season: 26.9 PPG, 11.5 REB, 3.3 AST, 1.6 STL, 1.4 BLK, 23.6 PER)
8 - Tony Parker, 5x All-Star, Finals MVP
(2008-09 SAS Season: 22.0 PPG, 3.1 REB, 6.9 AST, 0.9 STL, 23.4 PER)
9 - Klay Thompson, 2x All-Star
(2015-16 GSW Season: 22.1 PPG, 3.8 REB, 2.1 AST, 0.8 STL, 18.6 PER)
10 - LaMarcus Aldridge, 5x All-Star
(2013-14 POR Season: 23.2 PPG, 11.1 REB, 2.6 AST, 0.9 STL, 1.0 BLK, 21.8 PER)
Joeys Gameplan
With little Wing/Back Court Defense, Stockton, Allen and McGrady will be able to take full advantage by attacking, shooting and passing at will, while also taking advantage of their length and athleticism. And with Hakeem having dominated '95 Playoff matchup with Shaq, I'm confident prime-Hakeem would more than hold his own down low.
Defensively, we have the defenders with the tenacity and length to bother his outside shooters into misses, and the bulk, length, shooting, and athleticism to front his big guys and bother them all game long, while also pulling them out of the paint when needed. Prince and Bowen will lock up Barry/Wilkens. Stockton/DJ attacking & pestering Curry all night will be hell for him, or Parker.
McGrady beasting on Barry/Richmond/Thompson would be BLAST to see actually.
Good Luck Apollo!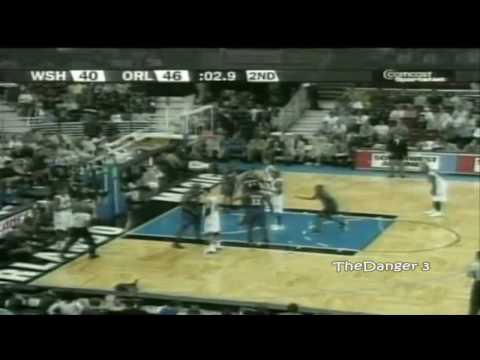 Apollo Gameplan
DefenseOffense
And 1...
In Game Adjustments
- Coming Soon!
So RR faithful, who wins this game?