The legacy league was created to pit teams drafted by fellow RR members against each other and allow the general RR populous to vote on who would win this winner take all, single elimination game if all players were at their peak performance.

Each team drafted an 8 man roster. Each team provided a gameplan justification as to why they believe they should get your vote. Each team is allowed 1 post for "in game adjustments." The role of RR community is simple, vote for who you believe should win. Post justification if you want (encouraged) and weigh the pros and cons for all to see, but ultimately, your vote decides who will win this tournament of legends.

Bobloblaw vs DogeLover1234

BobLoblaw Lineup

g

Penny Hardaway

; 1995 NBA finals: 25.5pt, 8ast, 5rb, .500 FG%, .458 3P%

g

Kobe Bryant

f

Kawhi Leonard

f

Kevin McHale

, 6 time all defense, the only player in history to average 25+ points on .600+ FG%

c

David Robinson

, DPOY, MVP

Reserves

6th man:

Nate

tiny

Archibald

, the only player in history to lead the league in scoring and assists in the same season

g

Brandon Roy

g/f

Chris Mullin

stretch big:

Bob McAdoo

, MVP 1975

D big:

Dikembe Mutombo

, 4 time DPOY

Defense:

We're starting 4 All-defense players. Our shortest starter is Kobe at 6'6.

Long armed, tall, athletic, defensive team. Robinson = maybe the quickest, most athletic center ever. McHale helps with freak wingspan in the post.

We'll chase them off 3pt line, contest shots. Soft double Dirk.

Both McHale and Robinson are elite defenders, long arms and tall, good options to slow down Dirk.

Offense:

Attack Nash and Dirk.

Nash will face a group of tall, athletic scorers.

1995, Penny uses his size vs. Stockton: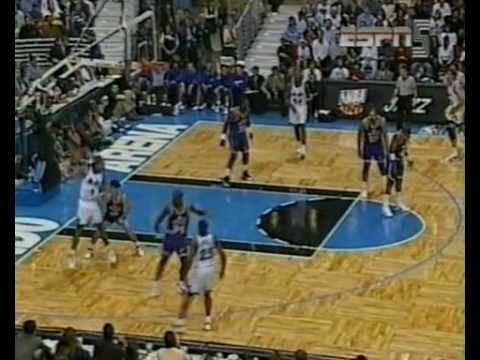 Dirk will face McHale's torture chamber of post moves.
Triangle-ish system. We have 3 huge perimeter players who can all post up, rotate positions, shoot, pass. Everyone is 6'6+.
Robinson high post, McHale low post, but they can also switch, as both can shoot and score inside.
We also like transition and Penny's pick and roll, with Robinson and other athletes exploding to the rim!
Dogelover assumed Lineup:
Steve Nash: MVP, All NBA first team, Led league in Assists (2005-2006)
Dwayne Wade: NBA Champion, All-NBA(2nd), All Defense(2nd), Finals MVP (in prime seasons)
Paul Pierce: Finals MVP, 39% 3pt%, Great Defender, Shot maker
Dirk Nowitzki: Greatest Shooting big ever, NBA Champ, Finals MVP
Bill Russell: Greatest Big Defender All Time, 11x Champion in 13 seasons, MVP
Reserves:
Maurice Cheeks: NBA Champ, Multiple time All Defense (1st), All star
Manu Ginobili: NBA Champ, 6MOY, All-NBA (3rd) (2007-2008)
Shawn Marion: The Matrix, All NBA (3rd) Versatile defender
Andrei Kirilenko: All-Defense Team, All Star, 5x5 threat
Marc Gasol: DPOY, All NBA (2nd), High IQ player
Dogelover1234 failed to provide a gameplan. Please enjoy this signed Bargnani player card instead.
In Game Adjustments
- Coming Soon!
So RR faithful, who wins this game?