The legacy league was created to pit teams drafted by fellow RR members against each other and allow the general RR populous to vote on who would win this winner take all, single elimination game if all players were at their peak performance.

Each team drafted a 10 man roster. Each team provided a gameplan justification as to why they believe they should get your vote. Each team is allowed 1 post for "in game adjustments." The role of RR community is simple, vote for who you believe should win. Post justification if you want (encouraged) and weigh the pros and cons for all to see, but ultimately, your vote decides who will win this tournament of legends.

Bobloblaw vs Maury BobLoblaw Lineup

g

Penny Hardaway

; 1995 NBA finals: 25.5pt, 8ast, 5rb, .500 FG%, .458 3P%

g

Kobe Bryant

f

Kawhi Leonard

f

Kevin McHale

, 6 time all defense, the only player in history to average 25+ points on .600+ FG%

c

David Robinson

, DPOY, MVP

Reserves

6th man:

Nate

tiny

Archibald

, the only player in history to lead the league in scoring and assists in the same season

g

Brandon Roy

g/f

Chris Mullin

stretch big:

Bob McAdoo

, MVP 1975

D big:

Dikembe Mutombo

, 4 time DPOY

Defense:

Team Maury's only real 3 point threat is Jordan (and Rice off the bench). Their attack will bog down. Jordan will have to take too many jumpshots, with Kobe or Kawhi in his face.

We're starting 4 All-defense players, and the shortest starter is Kobe at 6'6.

Long armed, tall, athletic, defensive team. Robinson = maybe the quickest, most athletic center ever. 7'1, long enough to guard Yao. McHale helps with freak wingspan in the post.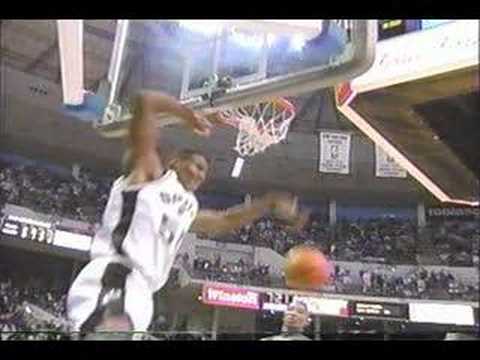 Offense:
Triangle-ish system. We have 3 huge perimeter players who can all post up, rotate positions, shoot, pass. All of them have big size advantage vs. Isiah.
Robinson high post, McHale low post, but they can also switch. Team Maury doesn't have good options to guard McHale in the post.
Robinson is much faster and more athletic than Yao and Walton, and we will take advantage, both in transition and with halfcourt rolls.
Starting Lineup
PG
Isiah Thomas
- 21.3 PPG, 11.3 APG, 2.3 SPG (84-85), 12x All Star, 2x NBA Champion, Finals MVP, 5x All NBA, 3x All NBA 1st Team
SG
Michael Jordan
- 33.6 PPG, 6.9 RPG, 6.3 APG, 2.8 SPG, .376 3P% (89-90), DPOY, 14x All Star, 5x MVP, 6x NBA Champion, 6x Finals MVP, 9x All Defensive, 11x All NBA
SF
Julius Erving
- 27.4 PPG, 10.7 RPG, 2.3 SPG, 2.5 BPG, .395 3P% (74-75), 3x ABA MVP, 1x NBA MVP, 16x All Star, 3x Champion, 13x All NBA/ABA, 1st team All Defence
PF
Bill Walton
- 18.6 PPG, 14.4 RPG, 3.2 BPG, 5.0 APG, 24.8 PER (76-77) 2x All Star, NBA MVP, 2x NBA Champion, Finals MVP, 2x All Defensive 1st team, 2x All NBA, 6MOY.
C
Yao Ming
- 25.0 PPG, 9.4 RPG, 2.0 BPG, 2.0 APG, .516 FG%, .862 FT%, 8.6 FTA, 8x All-Star, 5x All-NBA
Bench
Derrick Rose
- 25.0 PPG, 7.7 APG, .445 FG%, .332 3P% (10-11), 3x All Star, Youngest MVP in league history, All-NBA 1st team
Sidney Moncrief
- 19.8 PPG, 6.7 RPG, 4.8 APG, 1.7 SPG (81-82) 22.6 PER (82-83), 5x All Star, 2x DPOY, 5x All Defence, 5x All NBA,
Glen Rice
- 26.8 PPG, 4.0 RPG, .470 3P%, .477 FG%, 0.9 SPG (96-97), 3x All Star, NBA Champion, 2x All-NBA
Chris Webber
- 27.1 PPG, 11.1 RPG, 4.2 APG, 1.7 BPG, (00,01) 5x All Star,
5x All NBA
Bob Pettit
- 31.1 PPG, 18.7 RPG, 3.7 APG, .450 FG%, (61-62), 11x All Star 2x MVP, NBA Champion, 11x All-NBA
Gameplan
I'm gonna start Yao at centre and move Bill Walton to power forward. Bill Walton can match up with Kevin Mchale as he was an incredibly mobile and talented defensive centre whose jump shot can stretch the floor well enough to be a power forward next to a midrange capable Yao. Jordan wins over Kobe both offensively and defensively. Julius Erving won't force his offence on the claw. He'll be more of a distraction and when he has an opening or someone gets switched on him he will attack effectively. Isiah can work Anfernee with his savvy and skill. Derrick Rose would absolutely dominate off the bench and would most likely get heavy minutes. Bob can't guard him whatsoever and we will take advantage of this. We will have great spacing if needed with Glen Rice and Bob Pettit off the bench.
In Game Adjustments
- Coming Soon!
So RR faithful, who wins this game?