The legacy league was created to pit teams drafted by fellow RR members against each other and allow the general RR populous to vote on who would win this winner take all, single elimination game if all players were at their peak performance.
Each team drafted a 10 man roster. Each team provided a gameplan justification as to why they believe they should get your vote. Each team is allowed 1 post for "in game adjustments." The role of RR community is simple, vote for who you believe should win. Post justification if you want (encouraged) and weigh the pros and cons for all to see, but ultimately, your vote decides who will win this tournament of legends.
This special matchup is a 3 way play-in to determine who advances into the knockout stage. Each team will have a single opportunity to explain why they deserve the vote with no opportunity to counter each other. Voting will remain open for just 24 hours, so please read then vote. All comments are, as always, welcome.
007 vs Cody vs TTF
007 STARTING LINEUPBENCH:007 GAMEPLAN
My frontcourt is simply a cut above my opponents'. Wilt is the most dominant player in this battle. Pippen and Rodman are better and more versatile defenders than any of their opponents. Rodman and Wilt are the two best rebounders, defensive and offensive.
Cody will simply be overpowered, having no one who can guard Wilt. If he tries to double Chamberlain he will use his great passing to kick to the open man, which will lead to scrambling and open rebounding lanes for Rodman, whose 29.7% rebound rate (highest in NBA history) will give us a plethora of second chance points. We can punish Cody even more by going big by sliding Pippen to SG and Rodman to SF, and bringing in Parish to run a twin towers with Wilt. He has no answer for a lineup like that, which will also be a paint protecting monster on defense, a problem when Magic (who always has one of Pippen or Rodman on him) tries to drive.
Pippen and Rodman will also flex their lockdown muscles on Miller and Worthy on TTF's side. Barkley's rebounding is impressive until you compare it to Rodman and Chamberlain, who are both better. When we go big Parish has a huge size advantage over Barkley, using his high-release jumper to shoot virtually uncontested buckets. This leaves Chamberlain vs Abdul-Jabbar, one that was shown to be in Wilt's favor in real life when he averaged 23 points and 18 rebounds against Abdul-Jabbar in his prime (Wilt was over 33 and post-knee surgery). Wilt has a height advantage on Wallace and will destroy a rookie in Towns. Korver will be targeted by my wings, forcing him out so Miller is the only main threat from distance, and he will be locked down by Billups, Pippen and Rodman.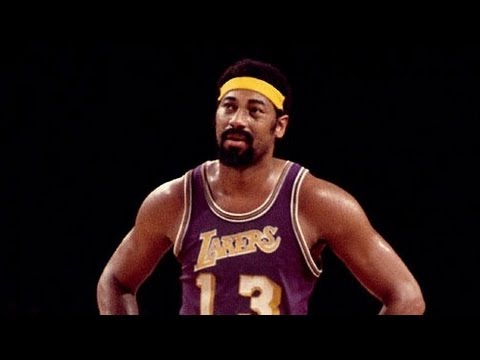 Cody73
Cody73 Roster
:
Magic Johnson
John Havlicek
Peja Stojakovic
Dave Cowens
Moses Malone
Bench:
Kevin Johnson
Doug Christie
Vince Carter
Pau Gasol
Mark Eaton
Alright.
1st off, I know my team isn't flashy, nor do we have size like the other guys. However, we do have something: The Secret to success.
None of my guys want the glory all to themselves. They've all been in the spotlight & out of it. Most of my guys are underrated & didn't get the credit they deserved during their era. So, they've used that passion & drive in each of the games to play the best they could as a unit.
Havlicek has been the player coach on offense, making sure the ball is shared & we get the best shots possible. Eaton's been our defensive coach, making sure we can lock up guys using zones and causing mismatches when needed.
In all honesty, I feel as if this team would have a great time playing together in real life. They're unselfish, play an up-tempo style, have 3-point shooting (Carter, Christie, Havlicek, Peja & Magic can all hit from deep.), decent perimeter defense and are relentless on the boards.
The players also won't care about minutes, as all became bench warriors or were 6th men at one point or another for teams respectively.
I don't care if you vote for me, but ask yourself this: If this team was a RL one,
wouldn't you want to see them play
?
TrueTorontoFan Lineup

Gary Payton
Reggie MillerJames WorthyCharles BarkleyKareem-Abdul Jabbar