The legacy league was created to pit teams drafted by fellow RR members against each other and allow the general RR populous to vote on who would win this winner take all, single elimination game if all players were at their peak performance.
Each team drafted a 10 man roster. Each team provided a gameplan justification as to why they believe they should get your vote. Each team is allowed 1 post for "in game adjustments." The role of RR community is simple, vote for who you believe should win. Post justification if you want (encouraged) and weigh the pros and cons for all to see, but ultimately, your vote decides who will win this tournament of legends.
007 vs JimiCliff
007 STARTING LINEUPBENCH:GAMEPLAN
In the backcourt Kidd will take Dumars while James will be guarded by Pippen, who has the size, mobility and defensive chops to guard James better than anyone else in NBA history. Durant won't be getting any rest on offence either with Rodman on him, my two perimeter aces switching when needed and locking down Jimi's two biggest threats. In the frontcourt Parish has the mobility to guard Robinson, and will punish him with post ups and high release jumpshots at the other end. Wilt will use his size and athleticism advantage to score on Ewing, whose jumpshots will be a lot harder to make when guarded by someone with the otherworldly combination of size, length, athleticism and shot-blocking prowess that Wilt possesses. Jimi is weak on the glass and will be punished by relentless offensive boards from my frontcourt, leading to lots of second chance points.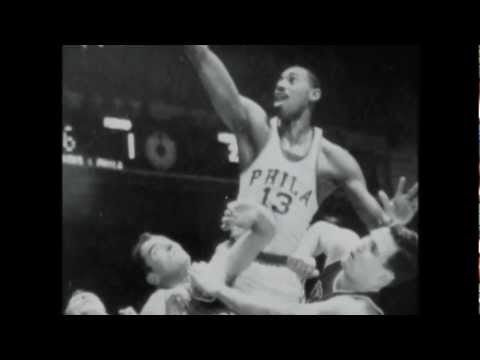 JimiCliff Lineup
PG -
Walt 'Clyde' Frazier
23.2 ppg, 51.2 fg% (1972). 7x 1st Team All-Defence.
SG -
'Pistol' Pete Maravich
, 31.1 ppg, NBA scoring champ (1977).
SF -
Kevin Durant
. 32.0 ppg, 39.1 3pt%, NBA MVP (2014).
PF -
Lebron James
. 26.8 ppg, 40.6 3pt%, NBA MVP, Finals MVP (2013). 5x 1st Team All-Defence.
C -
Patrick Ewing
. 28.6 ppg, 10.9 rebs, 4.0 bpg, 1st Team All-NBA (1990). 3x Second Team All-Defence.
Bench:
Joe Dumars
. 23.5 ppg (1993), 38.2 3pt% (career). 4x 1st Team All-Defence.
3 & D (& scoring too) - Eddie Jones, SG/SF. 20.1 ppg, 37.5 3pt%, 2.7 spg (2000). 3x Second Team All-Defence.
Big C
Alonzo Mourning
, PF/C. 20.1 ppg, 11.0 rpg, 3.9 bpg (1999). 2x NBA Defensive Player of the Year.
Stretch Big -
Cliff Robinson
, F/C. 21.3 ppg, 37.1 3pt% (1995). 2x Second Team All-Defence.
Insurance Big -
Elton Brand
, PF/C. 24.7ppg, 10.0 rpg, 2.5bpg, NBA Sportsmanship Award (2006).
JimiCliff gameplan
I'm assuming that 007 will be putting Pippen/Rodman on Durant/LeBron. Thankfully, I have one of basketball's all-time greatest scorers ready to step in and dominate. That's right folks, it's finally time to take the Pistol out of the holster; Maravich goes to SG.
On defence we're putting Lebron on Kidd for the entire game. This will really hurt 007's ability to get into his sets. Add in all-time defender Clyde Frazier hounding Pippen, it's going to be tricky getting the ball into Wilt.
A side benefit to Lebron guarding Kidd is the cross match this creates coming the other way. It's more critical to 007's gameplan to have his players match up correctly. Inevitably, there's going to be times where Kidd's stuck guarding Lebron or Durant, and we'll be working that mismatch when it comes.
Final word: I don't think 007 has enough shooting to win this.
In Game Adjustments - Coming Soon!

So RR faithful, who wins this game?