The legacy league was created to pit teams drafted by fellow RR members against each other and allow the general RR populous to vote on who would win this winner take all, single elimination game if all players were at their peak performance.

Each team drafted a 10 man roster. Each team provided a gameplan justification as to why they believe they should get your vote. Each team is allowed 1 post for "in game adjustments." The role of RR community is simple, vote for who you believe should win. Post justification if you want (encouraged) and weigh the pros and cons for all to see, but ultimately, your vote decides who will win this tournament of legends.

Bobloblaw vs JimiCliff Bobloblaw STARTING LINEUP

g

Penny Hardaway

; 1995 NBA finals: 25.5pt, 8ast, 5rb, .500 FG%, .458 3P%

g

Kobe Bryant

f

Kawhi Leonard

f

Kevin McHale

, 6 time all defense, the only player in history to average 25+ points on .600+ FG%

c

David Robinson

, DPOY, MVP

Reserves

6th man:

Nate

tiny

Archibald

, the only player in history to lead the league in scoring and assists in the same season

g

Brandon Roy

g/f

Chris Mullin

stretch big:

Bob McAdoo

, MVP 1975

D big:

Dikembe Mutombo

, 4 time DPOY

Defense:

We're starting 4 All-defense players, and the shortest starter is Kobe at 6'6. We'll chase them off 3pt line, contest shots. Kawhi on LeBron.

Long armed, tall, athletic, defensive team. One of the greatest defensive anchors, Robinson = maybe the quickest, most athletic center ever.

McHale helps with freak wingspan and versatility, he used to guard 3 positions.

Offense:

If Jimi plays small, attack them with size.

McHale was one of the filthiest post players ever. Great skillset, very high release. Whichever Jimi's small forward guards him, will be in a torture chamber.

Robinson compliments him as pick and roll super athlete, screen setter, versatile scorer with 30 ppg in his prime.

Triangle-ish system. We have 3 huge perimeter players who can all post up, rotate positions, shoot, pass. Both big men can hit midrange and play in the post.

A lot of Penny pick and roll as well.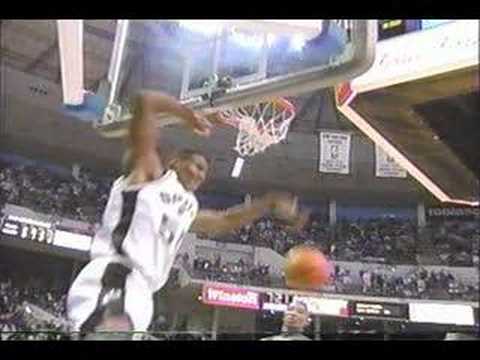 JimiCliff Lineup
PG -
Walt 'Clyde' Frazier
23.2 ppg, 51.2 fg% (1972). 7x 1st Team All-Defence.
SG -
Joe Dumars
. 23.5 ppg (1993), 38.2 3pt% (career). 4x 1st Team All-Defence.
SF -
Kevin Durant
. 32.0 ppg, 39.1 3pt%, NBA MVP (2014).
PF -
Lebron James
. 26.8 ppg, 40.6 3pt%, NBA MVP, Finals MVP (2013). 5x 1st Team All-Defence.
C -
Patrick Ewing
. 28.6 ppg, 10.9 rebs, 4.0 bpg, 1st Team All-NBA (1990). 3x Second Team All-Defence.
Bench:
'Pistol' Pete Maravich
, 31.1 ppg, NBA scoring champ (1977).
3 & D (& scoring too) -
Eddie Jones
, SG/SF. 20.1 ppg, 37.5 3pt%, 2.7 spg (2000). 3x Second Team All-Defence.
Big C
Alonzo Mourning
, PF/C. 20.1 ppg, 11.0 rpg, 3.9 bpg (1999). 2x NBA Defensive Player of the Year.
Stretch Big -
Cliff Robinson
, F/C. 21.3 ppg, 37.1 3pt% (1995). 2x Second Team All-Defence.
Insurance Big -
Elton Brand
, PF/C. 24.7ppg, 10.0 rpg, 2.5bpg, NBA Sportsmanship Award (2006).
JimiCliff gameplan
So...
PG: Frazier - an incredible defender, and an excellent scorer - is a perfect matchup for Penny.
SG: MJ called Dumars the toughest defender he'd faced. So, we're glad to have him for Kobe. And his shooting spreads the floor.
SF: Durant can easily handle Kawhi on D, and will make him work his butt off on O.
C: Prime Ewing matches Robinson's size and athleticism.
And the key matchup...
PF: Lebron can shut down McHale on D, and on offence is just too much for him to handle.
Benches: Loblaw's wing bench is brutal defensively. This will be key - there'll be mismatches on D, against my starters or my bench (Jones was a very good scorer, Pistol Pete one of the best).
Mutombo has to respect Zo's jumper, which drags him out of the paint.
...
We will goad Kobe into trying to win this on his own.
In Game Adjustments - Coming Soon!

So RR faithful, who wins this game?