PROJECTED STARTERS
Toronto
Cory Joseph
DeMar Derozan
Demarree Carroll
Serge Ibaka
Jonas Valanciunas
Bucks
Malcolm Brogdon
Tony Snell
Khris Middleton
Giannis Antetokounmpo
Thon Maker
Last Meeting
January 27th 2017: Milwaukee Bucks 86 - Toronto Raptors 102
- link to old game thread
With Demar DeRozan out, Kyle Lowry had to carry the Raptors to a 102-86 win. He had 32/3/6 on 50% shooting and 11/14 from the free throw line. Norman Powell also contributed in the absents of DeRozan by scoring 19 points and grabbing 6 rebounds. The Bucks Jabari Parker had 21/13/2 but it was not enough as Raptors won by quite a large margin.
Notes and Preview
#LetsMakeIt2
> Our Raptors will hope to continue their dominance over the Milwaukee Bucks as they have won seven in a row, including the first three meetings this season. With Lowry out things hav not looked too good for the Raptors on Offense as they have been outscored ny 4.3points per 100 possessions. However, despite that they have posted a 5-1 record without him. Without Lowry in the lineup since All-Star break, DeRozan has been carrying majority of the load averaging 34.3 points. DeRozan who had overcame a slow start against the Wizards said to reports
"I just relaxed, I told myself just take my time and don't be rushed. That's all I did. I held my composure and just went out there and do what I know, do what I can do."
DeRozan's efforts and Raptors victory gave Raptors the tiebreaker against not only the Celtics but also the Wizards.
> Lowry is out with a sore right wist (Shooting hand), expected to be back in 3-5 more weeks
> Jabari Parker is out for the season with a sprained left knee
> The Greek Freak finished with 24p/5r/8a/2s/2b as Bucks beat the Clippers last night. Khris Middleton (19p/4r/9a/4s) and Greg Mornoe (24p/5a/5r/2s/1b) also had a good games
> DeMarvelous DeRozan finished with 32p/13r/5a/ perfect (3/3) from deep and 9/12 from the line as Raptors beat the wizards last night. Norman Powell stepped up late scoring 14 of his 21 in the fourth finishing with (21p/6r/1a/1s)
> Khris Middleton says he plans to play tomorrow as a part of the back-to-back. He's going to see how he feels when he wakes up & go from there.
> Casey on Demar " he is a premier scorer in our league"
> Fun Fact: Jonas Valanciunas has not played a single 4th quarter minute in 5 games since the trades. The Raptors have won each of 4Q.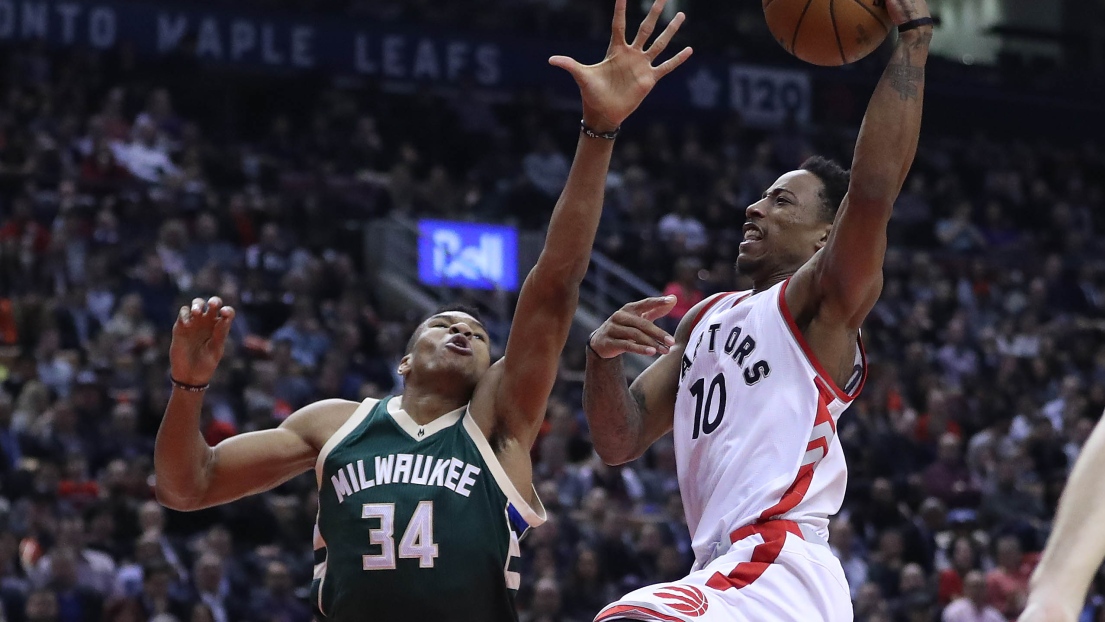 LETS GO RAPTORS