PROJECTED STARTERS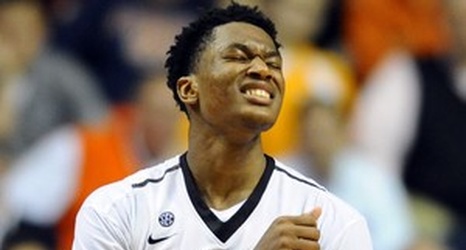 AT
------
NOTES:
Raptors are 2nd in ORatg, 7th in Dratg, 2nd in NetRatg; Warriors are 3rd, 18th, and 5th
Much of the Warriors' defensive woes has to do with the ongoing absence of perennial DPOY candidate and all-around donkey, Draymond Green, who will most probably be out the next two games (including this one). Green has missed 9 of the Warriors 22 games.
EDIT: Steph Curry is listed as out with a groin strain
Our current 6-game win streak is tied for the sixth longest in franchise history. If we win against the Dubs there will only be three longer win streaks in franchise history (of 11, 11, and 9 wins)
According to bbref, we have lost 8 consecutive games to the Warriors, going back to March 2014. We lost a close one to them by 2 points this past January, at home, without Kyle; DeMar put up a valiant effort with 42 points but the Warriors got balanced scoring from Steph/KD/Klay and Green was a +24
Kyle postgame on why we won in Memphis: "Can I say a curse word on here? We stopped b-tching, you know what I'm saying? That's what we stopped doing. We started to play basketball."
After we win this game: