vs.
Projected Starters
| | |
| --- | --- |
| Toronto | Portland |
| PG - Kyle Lowry | PG - Dame Lillard |
| SG - Danny Green | SG - CJ McCollum |
| SF - Kawhi Leonard | SF - Moe Harkless |
| PF - Pascal Siakam | PF - Al-Farouq Aminu |
| C - Serge Ibaka | C - Jusuf Nurkic |
Last Meeting
FEBRUARY 2, 2018 - TORONTO 130, PORTLAND 105
TORONTO — DeMar DeRozan scored 35 points and matched his career high with six three-pointers as the Toronto Raptors beat Portland 130-105 for their sixth straight victory over the Trail Blazers. DeRozan scored 26 points in the first half and was 6 of 10 from three-point range. The Raptors made a season-high 19 three-pointers. Jonas Valanciunas added 18 points and grabbed eight rebounds for Toronto ... Fred VanVleet had 16 points off the bench and Kyle Lowry chipped in with 15.
Bits and Pieces
• Toronto has won six straight games against Portland over the last three seasons. Prior to this streak the Raptors had not won consecutive games over the Trail Blazers since the 1996-97 season.
• Toronto enters Friday's game with an NBA-best 23-7 (.767) record. The Raptors 23 victories matches the best start in franchise history through 30 games, originally set during the 2014-15 campaign.
• Toronto's win over the Warriors marked the first time the Raptors have swept the season-series against a defending NBA champion and the first sweep against the Warriors since 2001-02. The win also marked the first time Toronto defeated a reining NBA champion on the road and snapped a 13-game losing streak at Oracle Arena.
• Toronto improved to 6–0 on the second night of back-to-backs with a 113-93 victory Dec. 12 at Golden State. The Raptors have won their last eight games on the second night of back-to-backs dating back to last season, which is the longest active streak in the NBA.
• Kyle Lowry scored a game-high 23 points and 12 assists Dec. 12 at Golden State. He became the fourth player in franchise history to record 100 double-doubles in a Raptors uniform, joining Chris Bosh (239), Jonas Valanciunas (137) and Antonio Davis.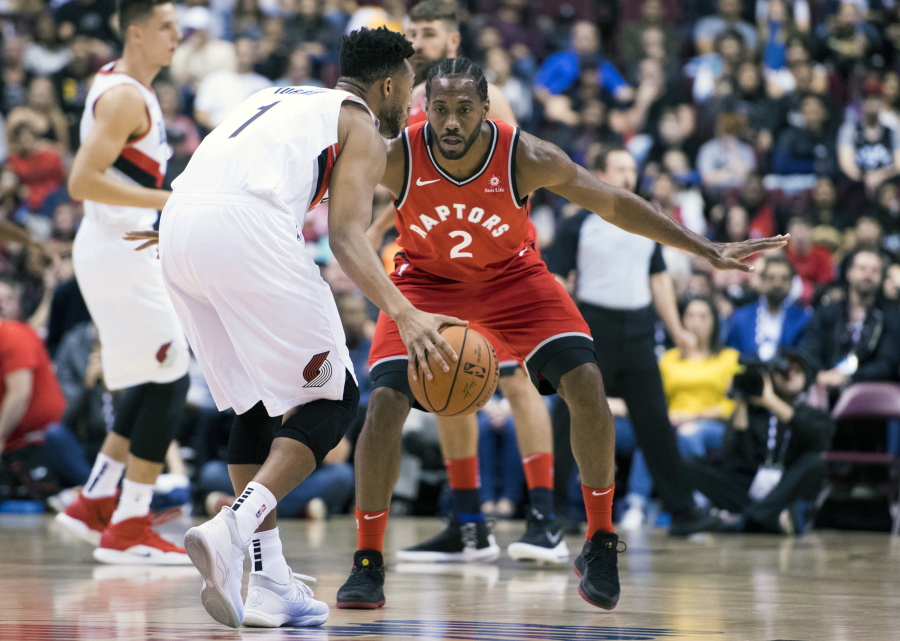 GO RAPS!!