Airball Magloire makes his living under the basket and has a FGP barely above 30%... how is that possible?
Stevie Wonder could do better than that.
There is no way in Hell Airball Magloire is better than Solo.
Not at shooting
Not at shot blocking
Not at hustling
Not at finishing
Not at running the floor
Maybe at defending against a strong back down player.... maybe
In the past couple of games I have seen Jamaal air-ball from the freethrow line and Airball a 6 footer!!! OMG OMFG!! The guy does not care!!!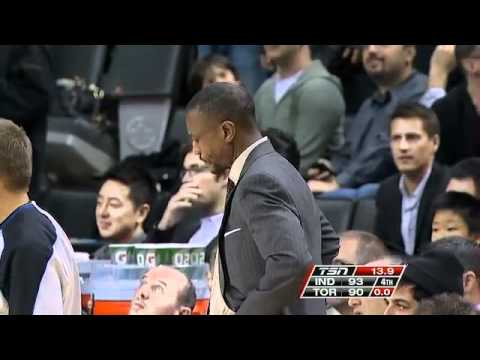 He stopped caring about basketball a long time ago
He never cared for Jay Triano
He never cared for Canada
Leo always goes on and on about what a great guy he is but he shunned Leo and Jay every single time they asked him to join the National program.... now he wants to play the Canadian card? when no one else would even stop to fart on him?
He is clearly trying to parles his final season in Toronto into a broadcasting role or some
Sherman Hamilton
- type personality. Well I know of many who will occupy maple leaf square and start a riot if MLSE ever gives him employment.
For goodness sake you have young players on the team like Ed Davis and he is taking them aside and talking to them like he is a respectable veteran.. WTF?? He is a chronic underachiever and an infection - and
Jamaal Airball Magloire is the reigning champion as the worst player in the NBA today BAR NONE!
...all the little Rap fans are on JM's half assed self serving ways - I snapped a picture of one after an airball... wants his money back...