The votes have been tallied and with the 5th Pick in the 2012 Raptors Republic Mock Draft, the Sacramento Kings select.....
ANDRE DRUMMOND, PF/C, CONNECTICUT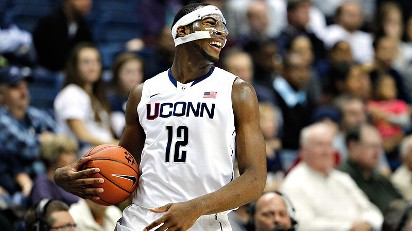 If Drummond develops, teams in the association are going to have a tough time trying to go into the paint with Drummond and Cousins patrolling it.
2011-2012 NCAA Statistics
It's not every day you walk into a gym and see a 6-foot-11, 270-pound big man with a 7-foot-5 wingspan do the things Drummond can do. In my 15 years of covering the NBA draft, you come across athletes like Drummond only once or twice a decade -- strong, huge, explosive and unusually quick for someone his size.

NBA scouts still believe he has all the physical tools NBA teams covet in a high lottery pick. He's huge, he's an amazing athlete, and he has tons of room and time to grow as a player.

While there are questions about Drummond's passion for the game, and while it's clear he needs to dramatically improve as an offensive player, he has the talent to be an All-Star someday. Whether he can ever reach the potential is the question.