The was a tie in regards to the votes for the 9th pick, so the tie-breaker in all of this was to consult the moderators and administrators and put this issue to a vote. The outcome of this vote was.. With the 9th Pick in the 2012 Raptors Republic Mock Draft, the Detroit Pistons select...
JOHN HENSON, PF, NORTH CAROLINA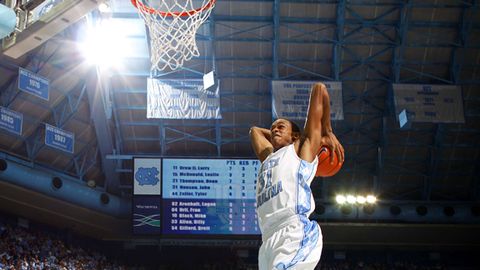 2011-12 NCAA Statistics
The Good: Henson is a crazy-long, athletic big man who seems to be everywhere on the floor at once. His shot-blocking abilities are ridiculous. He can guard three positions and play multiple positions on offense. He is developing the semblance of a perimeter game as a junior. He plays really hard all the time.

The Bad: What position is he? He looks way too thin to play the 4 in the pros, but he's still learning the game at the 3. He needs to either get a lot stronger or develop a much more solid jumper.

The Upside: Henson is a pretty unique player. He reminds some scouts of Andrei Kirilenko. If he's Andrei (and someone doesn't give him a max deal), he's probably ranked about five to 10 spots too low on our Big Board.

Henson is a tough player to peg. Henson is the hardest player to peg. He's a freak athlete, is loooooooong, is a terrific shot blocker and has an emerging game on the offensive end. He plays hard, is unselfish and has put a lot of work into his game. However, he has a super thin frame and lacks a clear position at the next level.