For All Yall That know about the Top 5 Reppers (players not) Of All Time Inside the NBA.
CLYDE DREXLER 3RD BEST REPPER TO REP INSIDE THE NATIONAL BASKETBALL ASSOCIATION. ,
SLIM MARGIN OVER JORDAN
CLYDE DREXLER AKA "SMILING ASSASSIN

" OOPS

CLYDE THA GLIDE COULD NOT GET STOPPED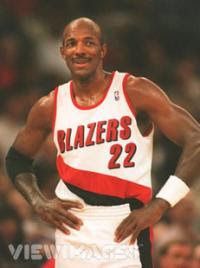 Personal Top 3
1. Bill Rusell
2. Oscar Robertson
3.Clyde Drexler
Clyde Drexler aka "Smiling Assassin" oops "Tha Glide" was not just Michael Jordan's Equal He Was better Than Jordan The No Supporting the Community Jordan! For All The True Brothas Who Watched Those 2 Rep from the 80's time, But If Clyde was giving the same Opportunity as Jordan, meaning
IF CLYDE DREXLER STARTED FROM HIS ROOKIE SEASON,
AND DID NOT COME OFF THE BENCH HIS FIRST 3 YEARS,
DREXLER WOULD POSSIBLY GET KNOWN AS THE GREATEST BASKETBALL REPPER OF ALL TIMES!!!
CLYDE DREXLER ENTERED THE LEAGUE ONE YEAR BEFORE JORDAN AND CAME OFF THE BENCH 79 GAMES AS A ROOKIE EVEN THOUGH THEY HAD SOME DUDE NAMED CALVIN NATT STARTING AT SMALL FORWARD AND NATT WAS SHORTER THEN CLYDE!!! YET STARTED, WHAT THE!!!
2nd SEASON AS A NBA REPPER INSTEAD OF THE STUPID PORTLAND TEAM STARTING CLYDE DREXLER AS SMALL FORWARD OR SHOOTING GUARD THEY TRADED THAT NATT DUDE AND SIGNED KIKI VANDEWEGHE??? WHY?
EVEN WITH KIKI ON THE SQUAD
CLYDE STARTED 43 GAMES AND AVG 17 POINTS 6 REBOUNDS and 5.5 ASSISTS

THAT AS A GUY WHO WAS GETTING JERKED AROUND THE LINEUP
BACK AND FORTH AS A STARTER, THEN A BENCH REPPER COULD NOT GET COMFORTABLE
COACH JACK RAMSAY WHAT WERE YOU THINKING???
INISDE CLYDES FIRST 3 YEARS AS A NBA REPPER HE CAME OFF THE BENCH FOR 135 GAMES!!! WHAT THE
A BASKETBALL REPPER WHO 2nd SEASON PUT UP 6 REBOUNDS AND 5 PLUS ASSISTS AS A SHOOTING GUARD, WAS STILL GETTING JERKED AROUND FOR NO REASON
CLYDE THA SMILING ASSASSIN OOPS

CLYDE THA GLIDE WAS STILL BEING INSIDE AND OUTSIDE THE LINEUP AS A STARTER AND BACK UP.
THATS SIMPLY DISGUSTING!!!
YET CLYDE CONTINUED TO FORCE THE COACH JACK RAMSAYS(your a joke) HAND AND DOMINATED WHEN GIVING THE OPPORTUNITY
EVEN BLEEPING STILL,
THE STINKING JACK RAMSAY BROUGHT DREXLER

OFF THE BENCH FOR 17 GAMES INSIDE HIS 3RD SEASON
CLYDES AVG AS A SHOOTING GUARD 18 POINTS 5.7 REBOUNDS AND 8 ASSISTS
AS A SHOOTING GUARD!!! WOW
CLYDE WAS SO LETHAL WHEN HE REPPED ON THE COURT THE FANS WERE HOPEFULLY YELLING AND FANS SCREAMING!!!(Fans Don't Play inside Portland? Good) AT THE STUPID COACH TO START DREXLER.
SO THE PORTLAND GENERAL MANAGER FIRED THAT DOG JACK RAMSAY AS COACH
THEN THE NEW COACH STARTED DREXLER AND THATS WHEN HE OFFICIALLY DECLARED HIS RIGHTEOUS CHASE OF MICHAEL JORDAN THE BASKETBALL PLAYER THAT THE NBA WAS PROMOTING SO BIG.
DREXLER WENT TO BATTLE FOR WHO WAS THE GREATEST SHOOTING GUARD OF HIS ERA WITH JORDAN AND DOMINIQUE..
NOW REMEMBER THAT JORDAN HAD A 3 YEAR HEAD START ON THA SMILING ASSASSIN KNOWN AS CLYDE "THA GLIDE" DREXLER
NOW LOOK HOW SIMILAR THE STATS ARE FOR CLYDE

AND JORDAN
FOR THEIR CAREER:
READ THIS:
1.

Clyde Drexler from 1984 to 1998 2.
Michael Jordan
FROM 1985 TO 2003
CLYDES
GAMES REPPED 1086
GAMES STARTED
!!
950

JORDAN
GAMES REPPED 1072
GAMES STARTED
1039
MINUTES PER GAME 34.6 FOR CLYDE A GAME
MINUTES PER GAME 38.3 FOR JORDAN A GAME
SHOTS PER
ONLY 16.3 SHOTS PER GAME FOR CLYDE


SHOTS FOR J
JORDAN 22.9 SHOTS PER GAME!!!
TOTAL
REBOUNDS PER GAME 6.1 REBOUNDS FOR CLYDE A GAME
JORDAN 6.2 REBOUNDS PER GAME!!!

ASSISTS PER GAME
5.6 ASSISTS PER GAME FOR CLYDE
A GAME
JORDAN 5.3 ASSISTS PER GAME
STEALS PER GAME CLYDE 2 STEALS PER GAME

JORDAN 2.3 STEALS PER GAME
BLOCKS PER GAME: CLYDE .7 BLOCKS PER GAME

JORDAN BLOCKS .8 PER GAME
TURNOVERS 2.7 PER GAME FOR CLYDE and

JORDAN 2.7 TURNOVERS PER GAME

POINTS PER GAME 20.4 PER GAME FOR CLYDE

AND 30.1 PER GAME CAREER FOR JORDAN
LOOK AT THOSE STATS FAM!!!
THOSE GUYS ARE AS CLOSE TO ONE ANOTHER AS AS YING AND YANG TWINS!!!
THE ONLY DIFFERENCE BASICALLY,
JORDAN THE SELFISH ALL ABOUT HIM EGOTIST SCORED 10 PLUS POINTS HIGHER
NOW DO NOT THINK THAT HE SCORED HIGHER CAUSE HE WAS THAT BETTER.....NO!! NO!! NO!!
JORDAN WAS A GREEDY SELFISH MAN WHO CARED FOR HIS STATS HIGHER THEN HIS TEAM WINNING!!!
HOW CAN THIS GET PROVING???
ADVANCE STATS THAT THA D.S.C. (data stats crew)CREW ALWAYS POSTS WITH
LOOK AT JORDANS USAGE AVG FOR HIS CAREER JORDAN AVERAGED 33.4% USAGE FOR HIS CAREER!
WOW
CLYDE

AVERAGE WAS 25.4 USAGE FOR HIS CAREER!!!
WHAT THE??? CLYDE HAD 8% LESS USAGE THEN JORDAN...
MATTER OF FACT CLYDES HIGHEST USAGE(28%) WAS LOWER THEN JORDANS CAREER AVERAGE USAGE(33%) WOW
JORDAN AVERAGED CAREER 4 MINUTES HIGHER!!! THEN CLYDES CAREER MINUTES!!!
SO JORDAN HAD HIGHER CHANCES TO GET HIS SELFISH STATS BECAUSE HE PLAYED 4 MINUTES HIGHER
LOOK AT THE PLAYOFFS FOR DREXLER AND JORDAN!!!
JORDAN'S USAGE DURING PLAYOFFS WENT UP TO 35%, DREXLERS USAGE WENT DOWN TO 24%
JORDAN HAD 11% HIGHER USAGE DURING PLAYOFFS THEN DREXLER
LOOK AT THE PLAYOFF STATS, DREXLER WAS AN SCARY SMILING ASSASSIN HE WAS TOP 3 ALL TIME!!!! LOOK AT STATS
PLAYOFFS
DREXLER
TOTAL
REBOUNDS
PER PLAYOFFS
GAME
6.9
JORDAN
TOTAL
REBOUNDS
PER PLAYOFF
GAME
6.4
DREXLER
TOTAL
ASSISTS
PER PLAYOFF
GAME
5.8
JORDAN
TOTAL
ASSISTS
PER PLAYOFF
GAME
4.9
[B]
DREXLER STEALS
PER PLAYOFFS
GAME
1.8
JORDAN
STEALS
PER PLAYOFFS
GAME
1.8
DREXLER
BLOCKS PER PLAYOFF
GAMES
.7
JORDAN
BLOCKS PER PLAYOFF
GAMES
.8
THATS CLYDE DREXLERS AKA SMILING ASSASSINS PLAYOFF STATS EQUAL WITH JORDAN
WITH 11 PERCENT LESS USAGE
OH WAIT!!!
CLYDE BASICALLY SHOT THE SAME AMOUNT OF SHOTS AS HE DID INSIDE THE REGULAR SEASON
CLYDE SHOT 16 SHOTS PER PLAYOFF GAMES, JORDAN TOOK 25 SHOTS PER PLAYOFF GAMES
JORDAN TOOK 9(NINE) SHOTS HIGHER THEN CLYDE DURING THE PLAYOFFS
CLYDE WAS ALWAYS ABOUT HIS SQUAD AND NOT ABOUT GETTING HIS STATS,
CLYDE DREXLER A TRUE TEAMMATE
http://www.basketball-reference.com/...3=&p4=&p5=&p6=
WATCH THESE VIDEOS OF CLYDE THA SMILING ASSASSIN OOPS GLIDE DREXLER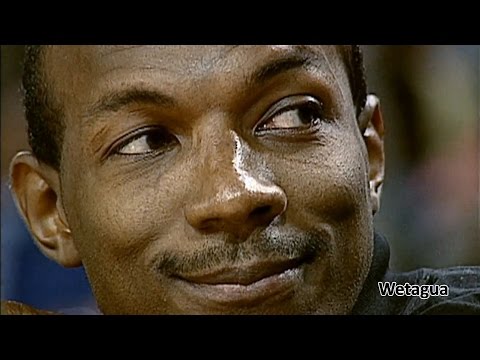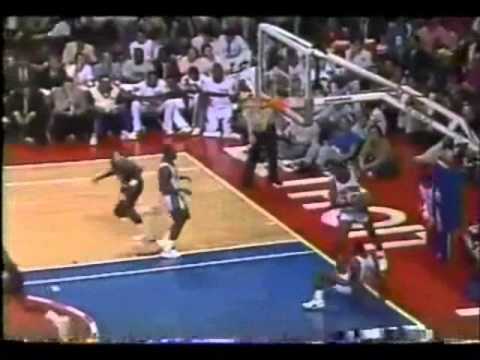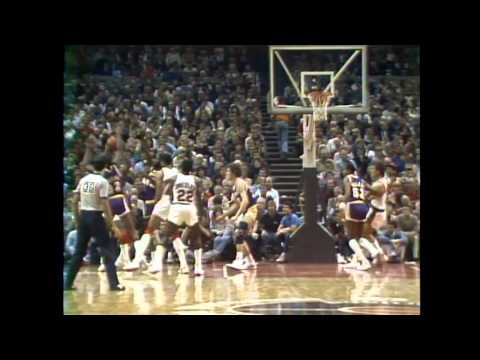 REMEMBER THAT JORDAN WAS PROMOTED AS THE NEXT BIG THING INSIDE THE NBA,
AND CLYDE DREXLER WAS FORCED TO THE BENCH FROM THAT DOG COACH JACK RAMSAY
.
ALSO KNOW THAT JORDAN WAS A COWARD RAT WHO NEVER SPOKE UP FOR THE YOUTH
YOUTH INSIDE THE HOODS SHOT ONE ANOTHER FOR JORDANS $200 DOLLAR SHOES.
JORDAN NEVER SPOKE TO SUPPORT THE YOUTH AND
STOP THE YOUTH FROM SHOOTING ONE ANOTHER FOR HIS WORTHLESS SHOES.
HE NEVER SPOKE UP FOR BLACK CIVIL RIGHTS EVEN THOUGH HE WAS THE BIGGEST NAME INSIDE SPORTS.
HE KEPT HIS MOUTH SHUT,
AND CASHED HIS CHECKS, MEAN WHILE YOUTH WERE DYING FOR HIS SHOES..
JORDAN A SNAKE AND SERPENT WHO WAS ABOUT HIMSELF,
JORDAN CARED FOR ONLY WHAT COULD FILL HIS POCKETS, JORDAN A COWARD.
FOR ALL YALL, READ THE STATS AND SUPPORT
CLYDE DREXLER AS GREATEST SHOOTING GUARD OF ALL TIME!!!
SMILING ASSASSINS DO NOT PLAY
CLYDE "THA GLIDE" DREXLER GREATEST SHOOTING GUARD OF ALL TIME