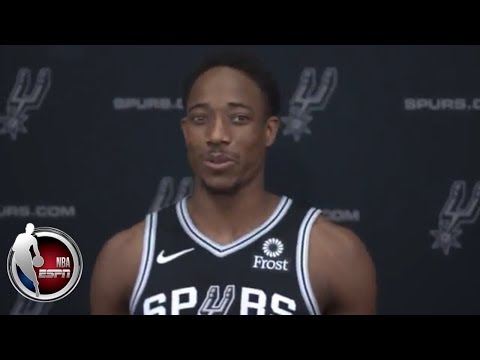 Some really solid answers from DeMar. You could tell they were fishing for negative reactions but he was very equable throughout.
His answer to this was especially good, around 3:10.
Q: "In an era where guys go from team to team you're a guy that was loyal, how does that change your outlook on GMs, coaches, as far as being loyal to the players?"
A: "I mean you gotta base your self on what you stand for, your morals, you can't let nothing else change you... I'm gonna be me, I'm gonna be loyal to what's loyal to me, I'm gonna stand by whatever I believe in. I can't fault somebody else if they don't believe in it. You know I gotta keep my mindset, I can't let it change me, and be a completely different person because of somebody else's decision."