Projected Starters:
@
Projected Starters: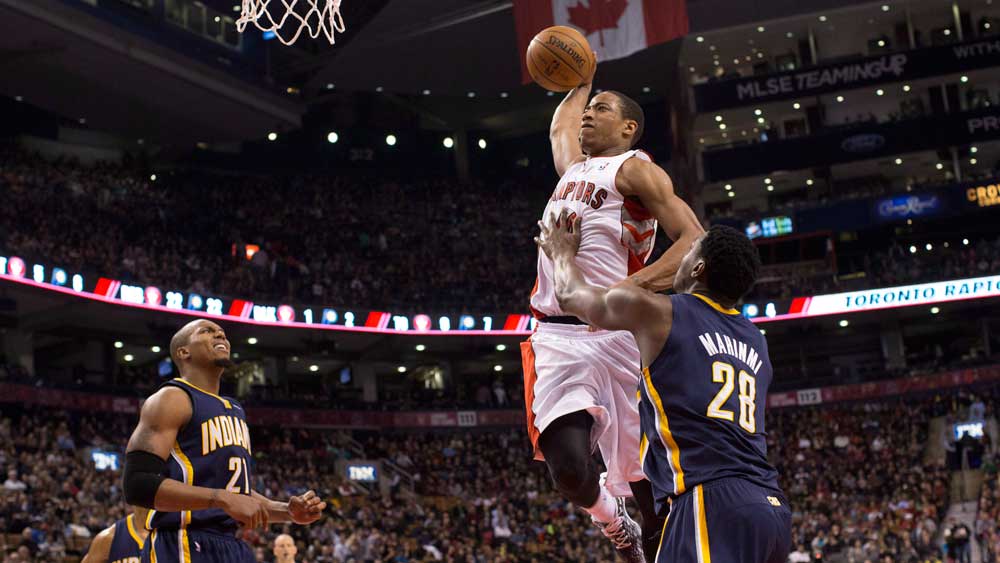 KEY BENCH MATCHUPS
VS
GAME NOTES
Some of this will be obvious.
Pacers outscored us 25-14 in points off turnovers due to our 20 turnovers (vs their 13). Must take care of the ball.
Raps outscored Pacers 42-26 in points in the paint in Game 1. We also dominated the glass (20-9 offensive boards, 52-38 overall). Jonas has to stay out of foul trouble and continue to beast inside.
Pacers had the second-best points per possession in halfcourt sets on day 1 of the playoffs per Hardwood Paroxysm. Must lock down Paul George. Make the rest of their guys beat us.
Pacers also shot 52% from 3 point land vs 35% during the regular season. We were the 2nd-worst team at defending the three pointer, so this was to be somewhat expected, but we must do better.
Conversely we shot 21% from 3 point land. That's partly because...
Kyle and Demar were 8-for-32 (1-for-10 from 3) and forced a lot of shots. They need to loosen up and at the same time get dialled in to make better decisions.
--------------
Not much else to say. Lose this one and we're in deep trouble. Let's rally behind our guys and beat the crap out of these pretenders!
--------------
Purple good luck charm